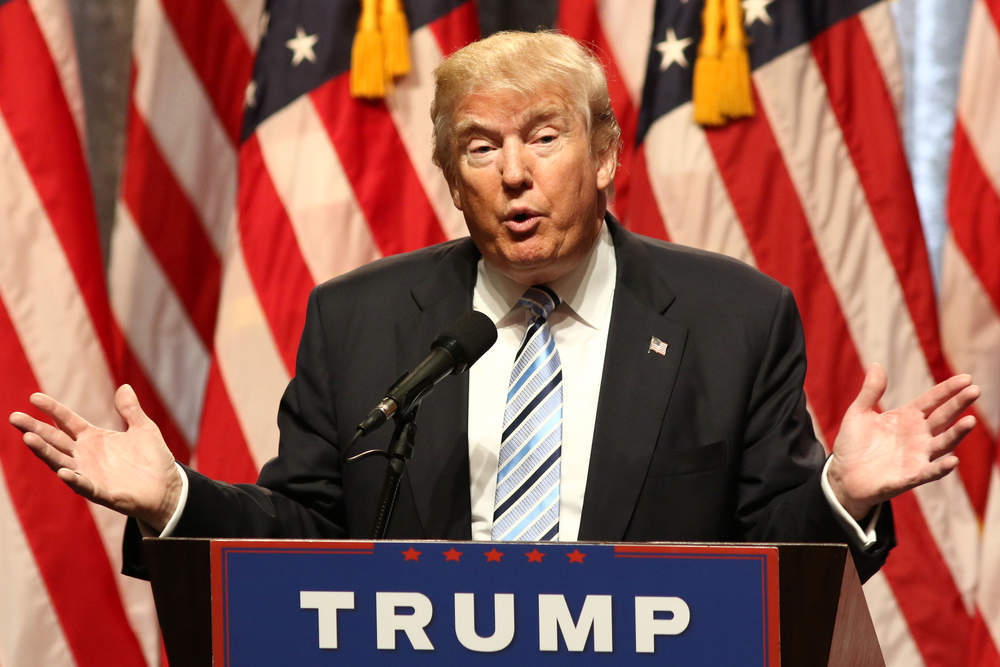 After having swept into the White House in 2016's presidential election, on a wave of populism and isolationist policies, it should hardly come as a surprise that Donald Trump is nominally pro-Brexit.
In fact, a lot of the populist forces that US president Trump has been accused of dealing with during his run for office and the first few months of his administration are the very issues that were linked to Britain's exit from the EU.
Trump's fear of multicultural society, his verbal attacks on ethnic minorities, and his criticism of other cultures are all issues that Leave voters have been accused of.
In fact, speaking at a Trump rally in 2016, Brexit mastermind Nigel Farage made direct comparisons between Trump's campaign and Brexit saying:
They feel people aren't standing up for them and they have in many cases given up on the whole electoral process and I think you have a fantastic opportunity here with this campaign.
Is Trump actually pro-Brexit? Does he even understand the EU?
After hearing that Britain decided to vote to leave the European Union after the results of the 23rd July 2016 referendum, Trump seemed in favour of the decision. Speaking to BBC reporters in Scotland, Trump said:
I think it's a great thing that's happened. It's an amazing vote, very historic. People are angry all over the world. They're angry over borders, they're angry over people coming into the country and taking over and nobody even knows who they are. They're angry about many, many things in the UK, the US and many other places. This will not be the last.
Just arrived in Scotland. Place is going wild over the vote. They took their country back, just like we will take America back. No games!
— Donald J. Trump (@realDonaldTrump) June 24, 2016
However, that being said, president Trump's knowledge of the EU, it's policies and purpose are known to be somewhat confused.
In an interview with CNN, Trump claimed that the EU was formed to "beat the US when it comes to making money".
He added:
The reason that it got together was like a consortium so that it could compete with the US.
The EU was originally founded to rebuild European economies after World War Two, not to compete directly with the US.
Trump also showed enthusiasm at Brexit's impact in lowering the value of the pound, suggesting in a press conference that it might result in more people coming to visit his Scottish golf course:
When the pound goes down, more people are coming to Turnberry, frankly. For traveling and for other things, I think it very well could turn out to be a positive.
It is also well-known that Trump shares a frosty relationship with senior EU voices including German chancellor Angela Merkel.
During her visit to the White House, The Economist noted Trump and Merkel "politely disagreed on everything from immigration to free trade and the value of seeking multinational agreements."
As with many of Trump's statements on various issues, the president's opinion on Brexit seems changeable and conflicted depending on who he is talking to.
Will Trump's America provide salvation for post-Brexit Britain?
As Brexit took place at the very end of his presidency, Barack Obama was not able to make any policy decisions regarding the US's relationship with the UK.
However, he did warn ahead of the referendum that a US trade deal wouldn't be a priority. In a press conference with David Cameron, Obama said:
They are voicing an opinion about what the United States is going to do, I figured you might want to hear from the president of the United States what I think the United States is going to do. And on that matter, for example, I think it's fair to say that maybe some point down the line there might be a UK-US trade agreement, but it's not going to happen any time soon because our focus is in negotiating with a big bloc, the European Union, to get a trade agreement done. The UK is going to be in the back of the queue.
Obama's statement caused some controversy as pro-Leave voters had hoped the US would provide salvation should Britain leave Europe's single market.
However, then-president-elect Trump made some claims to the contrary.
In an interview with Michael Gove for the Times, Trump was asked whether a trade deal between the US and the UK would be forthcoming. Trump said:
Absolutely, very quickly. I'm a big fan of the UK. We're gonna work very hard to get it done quickly and done properly. Good for both sides. I will be meeting with [Theresa May]. In fact if you want you can see the letter, wherever the letter is, she just sent it. She's requesting a meeting and we'll have a meeting right after I get into the White House and … we're gonna get something done very quickly.
Meanwhile, after Trump's election, foreign secretary Boris Johnson claimed Britain would be in a very favourable position in regards to a trade agreement:
Clearly, the Trump administration-to-be has a very exciting agenda of change. One thing that won't change, though, is the closeness of the relationship between the US and the UK … We hear that we are first in line to do a great free trade deal with the United States. So, it's going to be a very exciting year for both our countries.
However, in May 2017, after meeting with EU leaders, Trump's initial enthusiasm for Brexit is said to have waned.
An EU source speaking to the Guardian claimed that Trump had spoken with Donald Tusk, president of the European council, and Jean-Claude Juncker, president of the European Commission and was said to be worried about the effects of Brexit on the US.
The source said:
"On Brexit, US expressed concern that jobs in the US would be lost because of Brexit."
The source also added that Angela Merkel had been attempting to convince Trump that a US-EU trade deal would be far easier and more mutually beneficial than a US-UK deal. An unnamed German politician is said to have heard the president say:
Oh, we'll do a deal with Europe then.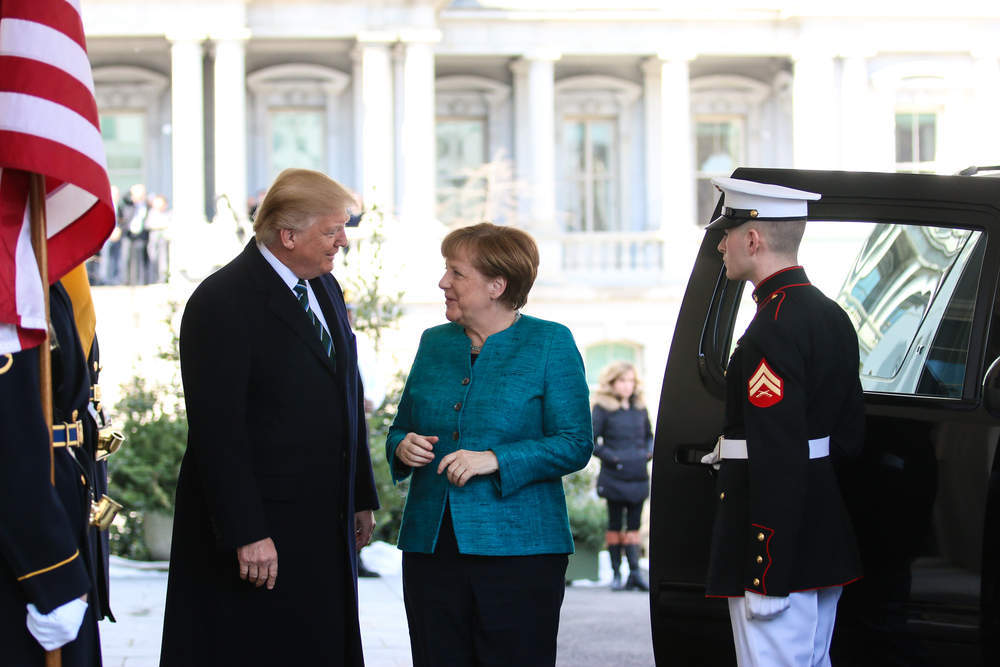 In short: Trump initially expressed support for Brexit and promised a favourable trading relationship though more recent sources suggest he's less keen.
Until the UK has officially left the EU, it is prohibited from signing any deals with other countries with regards to trade, so it may not be possible to gauge Trump's ability to provide succour to the UK until then.