Ericsson remains one of the top vendors in the telecom networks space. ZTE remains well outside the top three. Recent stock performance tells a different story.
Click to enlarge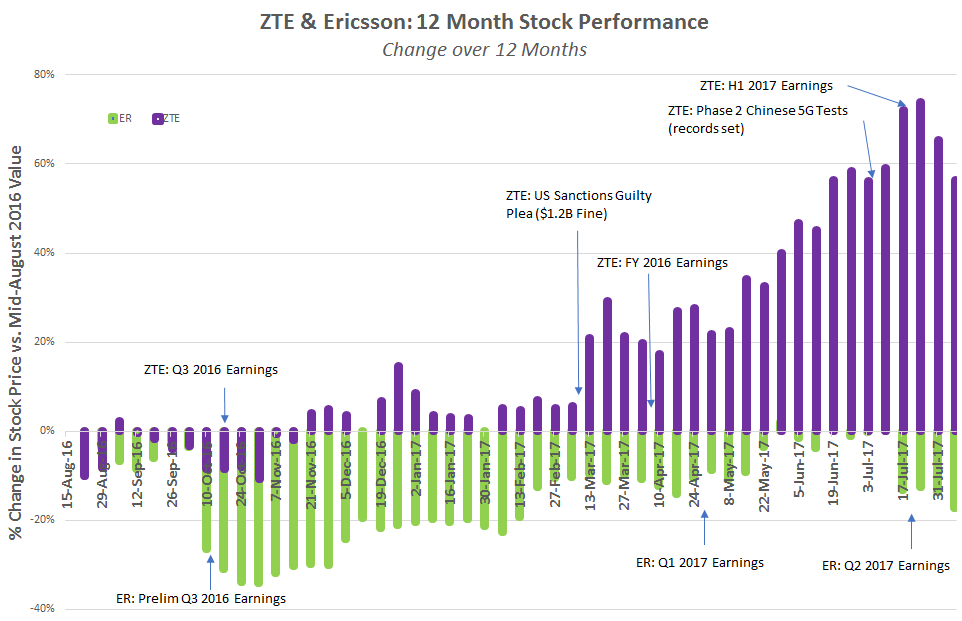 It isn't always straightforward to connect a company's new products, customer wins, or even quarterly earnings to their stock price.
Throughout 2017, Ericsson has struggled with declining sales, declining margins and negative operating income.
For the most part, though, its stock price has remained stable or has improved since January.
And while ZTE is generally considered as a relatively distant number four in the telecom networking space, its stock is up nearly 60 percent over the last year.
Stock prices may not correlate to market share, but if they convey stability to customers and provide a platform for investments, they could have a positive impact on commercial success – if not necessarily reflect that success.