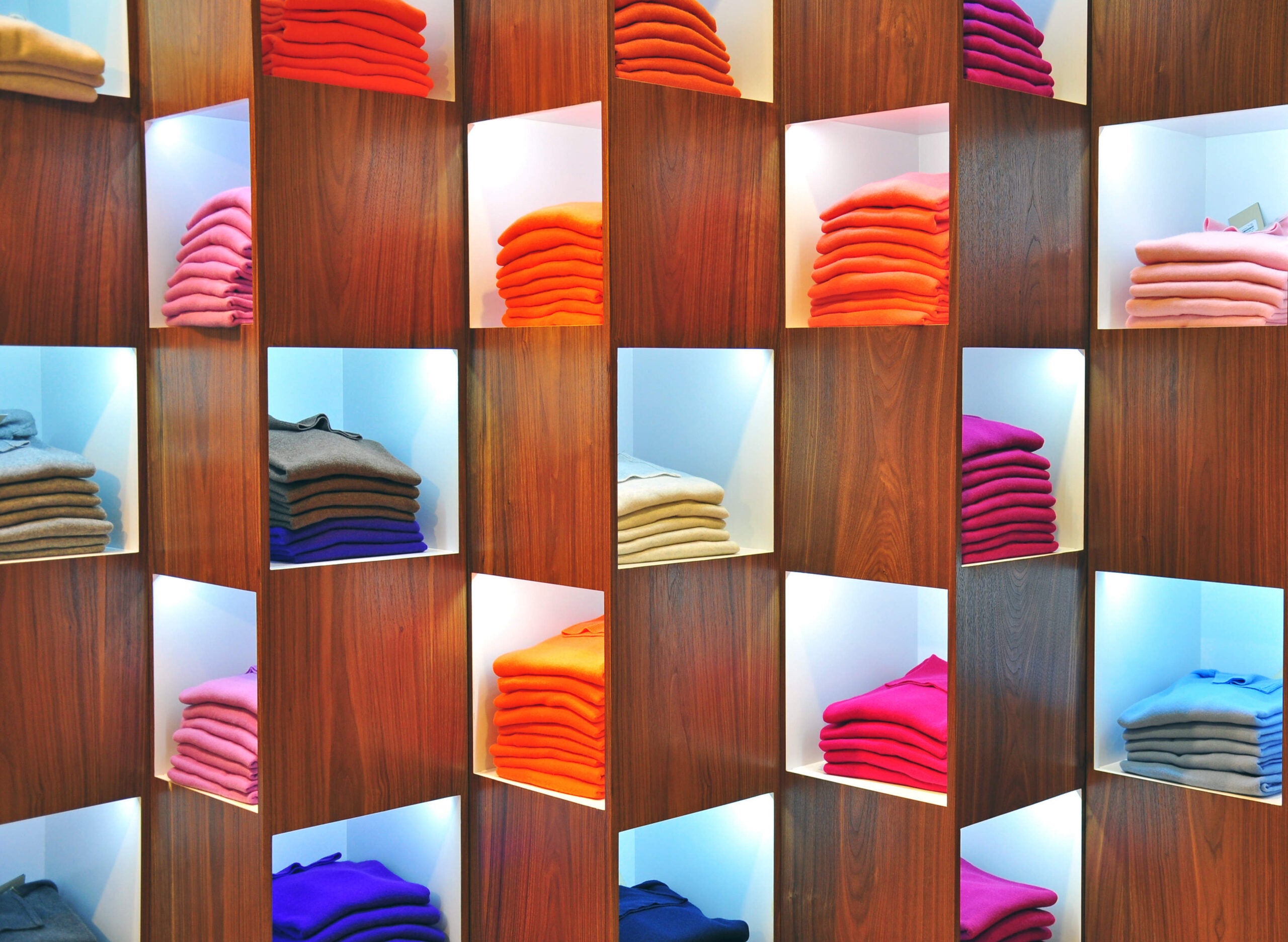 In the future luxury retail will be characterised by "exacting" consumer standards. Technologies that provide a highly bespoke experience will feed these trends. That's according to Tom Savigar, senior partner and chief growth officer of brand consultancy The Future Laboratory.
He believes future consumers of luxury retail will expect highly tailored products. These will go far beyond what is offered by currently widespread levels of personalisation.
During a recent panel, New Attitudes to Luxury, held during London Craft Week, he noted:
"The word I've heard a lot come up in conversations from a long-term perspective on the ingredients for a strategy is this word 'exacting'.
"The future consumer is increasingly going to say: is it exactly what I want? And that's not personalisation or customisation, which is monograms and things."
Instead he believes consumers of future luxury retail will be searching for a sense of "gravitas":
How well do you
really

know your competitors?

Access the most comprehensive Company Profiles on the market, powered by GlobalData. Save hours of research. Gain competitive edge.
Company Profile – free sample
Thank you!
Your download email will arrive shortly
Not ready to buy yet? Download a free sample
We are confident about the unique quality of our Company Profiles. However, we want you to make the most beneficial decision for your business, so we offer a free sample that you can download by submitting the below form
By GlobalData
"When I hold that product, will it exactly give me what I'm expecting?" he said.
Such specific requirements would traditionally have required considerable custom work. That would result in exceptionally expensive products reserved for only the wealthiest consumers. However, Savigar sees technology enabling this kind of customisation for a far wider group of consumers.
"Now the way to fathom that in the future is with the technology that's coming," he said, giving the example of "taking 200,000 measurements of a body and getting exactly the right tailored suit using your phone to measure yourself."
Technology gaining ground in the luxury retail space
Technology has increasingly become a key driver of innovation in the luxury space, with qualities such as on-demand becoming the norm.
"Luxury retail brands have been slower to adopt technology, however, as online shopping continues to rise, they're starting to recognise its importance in providing digital experiences that match their in-store offerings," says Amit Sharma, CEO and founder of Narvar.
"Providing such luxury experience in-store is simple and while recreating this online is trickier, with the right technology it's not impossible."
Within this space, retailers are increasingly attempting to offer personalisation and a sense of that premium in-store experience.
"Luxury retailers aim to differentiate themselves through greater personalisation and premium customer service," says GlobalData Digital Retail lead analyst Andreas Olah.
"Therefore, they increasingly compete on the latest digital signage, mobile apps, and other interactive tools such as virtual reality experiences and artificial intelligence powered chatbots."
Future luxury retail technologies on the horizon
The range of technologies making headway in the luxury retail space is vast. Both online and offline solutions are driving innovation in the sector.
Visual search is currently gaining key ground. Still, on the horizon are both augmented reality solutions and bespoke tailoring. Both options promise to create a far more personal experience for consumers.
Visual search
A technology that has been lauded for some time, visual search is now seeing rapid adoption in both luxury and mass retail. This is due to both the maturation of technology and the widespread nature of smartphones.
Visual search allows users to search for products based on photographs. These could be either pictures they've taken themselves or found online. The idea taps into the tastes of Instagram and on-demand minded shoppers (much of the millennial market.)
"Visual search's time has arrived. While the technology has seen early adopters such as Neiman Marcus and John Lewis, the accuracy and user experience has now reached a point in 2018 where it is seeing across-the-board adoption, especially when it comes to enabling mobile discovery and shopping," says Ted Mann, CEO of Slyce.
"Take, for example, the innovative, award-winning work Tommy Hilfiger has done to build their entire mobile app, TommyNow Snap, around camera search and visual commerce. This utility app basically enables consumers to shop the runway at Tommy fashion shows — enabling their 'see now, buy now' go-to-market strategy to work and convert mobile shoppers," adds Mann.
"As more retailers like ASOS and Macy's join the visual-search wave, you will no doubt see more use cases and problem-solving emerge."
Augmented reality mirrors
Much innovation thus far has focused on gaining consumer attention in the online market. However, technology is increasingly helping merge digital elements with the brick and mortar retail environment.
One such innovation on the horizon is augmented reality (AR) mirrors. Multiple companies are developing such products for the luxury retail space.
"Within the next five years, in-store AR mirrors will become a staple of high street beauty shops," predicts Cin-Yee Ho, spokesperson for HiMirror, one such product in this space.
"Installing AR mirrors at the beauty counter will enable customers to easily 'try on' different make-up brands and shades virtually, before taking the plunge in real life.
"[It] will put an end to consumers ending up dissatisfied after buying products that don't suit them or that they don't know how to apply effectively."
Bespoke tailoring for the masses
One of the most significant advances that has yet to see widespread use, however, is bespoke tailoring.
Traditionally this would require custom hand-taken measurements and garment construction. Nowadays though, technology is making it possible to scale this process.
Accurate measurements can now be taken by consumers using their smartphones. In addition, developments in additive manufacturing and fabric construction technology are reducing the time and cost of bespoke construction considerably.
"The emergence of technologies such as 3D-knitting machines and customers' body measurements' capturing smartphone applications such as Mtailor will help luxury retailers to develop more accurate and curated products, and swift production capabilities," commented GlobalData Retail in a recent report into the luxury sector.
Within a few years, it is likely consumers will make scans of their body to order custom garments. This will allow for rapid construction and delivery within a matter of days. And for those in the future luxury retail space, this will open a whole new avenue of market opportunities.
Innovate or die: luxury retailers are not safe from the technology race
For brands operating within the future luxury retail environment, innovation will be an essential part of their success.
"It's well documented that the retail sector is in decline, so much so that in the US more stores (7,000) closed in 2017 than in any other year, beating even number (6,000) that closed during the financial crisis," comments John Phillips, managing director EMEA at Zuora.
"This trend is affecting the luxury sector too, meaning that companies are having to think outside the box in order to attract new customers, whilst maintaining the ones they already have."
Phillips cites guitar brand Fender, which introduced a subscription-based platform called Fender Play. It uses a customer engagement programme to counter dropping revenues. As a result, 90% of its new customers quit playing within the first year.
The programme provides access to concerts and tutorials and has been responsible for a reduction in abandonment rate of 10%.
"With the retail sector in freefall and with no signs of stopping, luxury brands must think like Fender and adopt a consumer-focused subscription model to ensure their business models are more sustainable," says Phillips.
Retaining quality: the dangers of technology in future luxury retail
While technology will prove vital to future luxury retail brands, the dangers of poorly implemented technologies cannot be overlooked.
"Plugging in technology for technology sake is the wrong process especially for luxury brands. Quality of experience, quality manufacturing and high-quality performance will remain the gold standard," argues Dmitry Bagrov, managing director of DataArt.
"Technology will keep you in the game, but it won't win you the game when applied erroneously. It will depend entirely on the experience, the journey as a customer.
"Using technology to create that personal experience is what will keep luxury brands competitive."