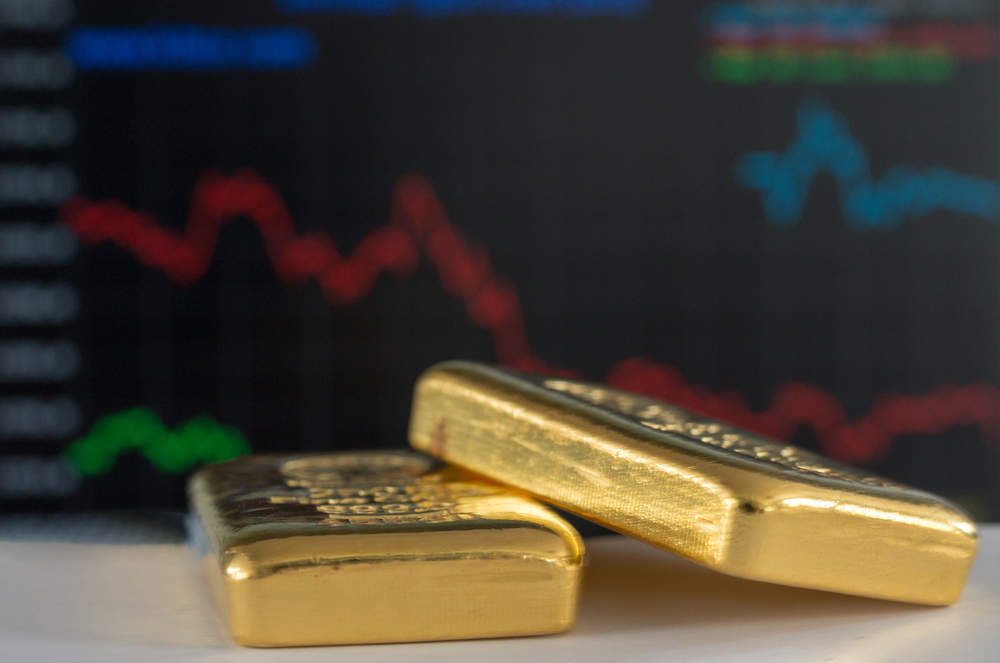 Global demand for gold fell last year for the first time in four years as the global stock market rally saw investors sell gold and pile into equity.
Some of those investors may be regretting that move this morning after US market contagion yesterday spread around the world — leading to some of the biggest market falls in decades.
The fall in demand is despite an increase in industrial demand for gold, with the precious metal increasingly being used in smart phones and electric cars. Some 333 tonnes of gold went into gadgets such as smartphones, laptops, and cars last year, up three percent on the year before and the first rise since 2010.
Demand for gold fell by seven percent year on year to just over 4,000 tonnes in 2017, the first fall since 2015, according to a report from the World Gold Council.
Although central banks continued to add to reserves, purchasing 371 tonnes in 2017, buying was down five percent year-on- year.
Bar and coin demand fell two percent on a sharp drop in US retail investment. India and China led a four percent recovery in jewellery, although demand remains below historical averages.
The price of gold has risen 15 percent since the beginning of 2017 to trade at $1,334.78 a troy ounce.
Alistair Hewitt, head of market intelligence at the World Gold Council, said:
It's not surprising to see overall gold demand down given the backdrop of monetary policy tightening and strong equity markets in 2017, but the market is not in bad shape. The US dollar gold price was up 13 percent and institutional investors, especially in Europe, continued to add gold to their portfolios as a hedge against frothy asset prices and geopolitical uncertainty.

Jewellery demand picked up as economic conditions improved in China and a policy change in India removed a barrier to demand, while next-generation smartphones boosted gold demand from technology companies.
In China, the world's biggest producer, demand for gold fell by a record nine percent, the second time output has fallen in the country since 1980.
China accounts for about 15 per cent of the world's gold production but smaller mines in the country are closing due to a 2016 crack down on mining.
However, mine production inched up to a record high of 3,269 tonnes in 2017, while recycling fell 10 percent, leading to total supply dipping four percent to 4,398 tonnes.