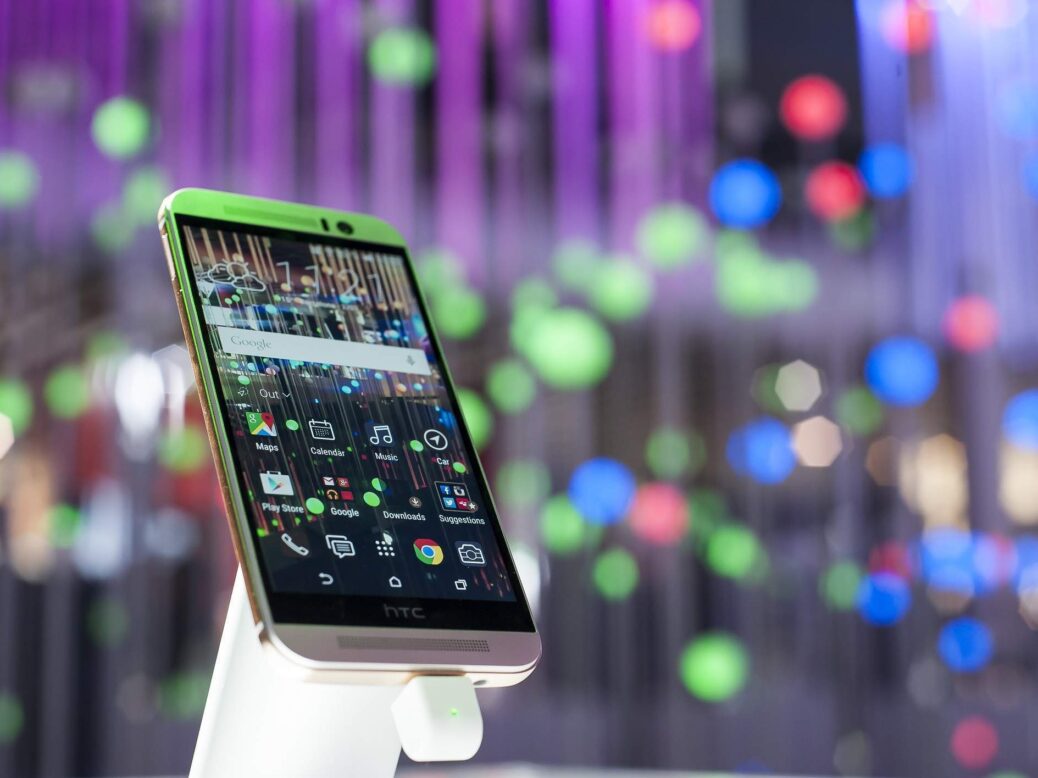 After weeks of rumours, it has been confirmed: Google is buying HTC's smartphone division.
The deal is for $1.1bn for the Taiwanese company.
Google will gain 2,000 HTC employees, as well as a non-exclusive license for HTC's intellectual property.
Taiwanese news outlet, Commercial Times, published a report at the beginning of September, saying the search giant was in the final stages of talks about acquiring the Taiwanese-based company.
After Google eventually sold off Motorola in 2014, why would it be looking into buying another smartphone maker?
Why would Google buy HTC?
As well as building its own-branded smartphones, which uses Google's Android operating software, HTC also builds the Google Pixel.
This means that now Google has decided to acquire HTC, it will bring together the creation of its hardware and software sides of the mobile business.
According to the Commercial Times:
Google hopes to be able to perfect integration of software, content, hardware, network, cloud, AI in one, like Amazon, and to achieve such a goal, the hardware is [a] necessary investment.
This would put Google on an equal footing with the likes of Samsung, which develops and builds its smartphone software and hardware in-house.
Google doesn't release its sales figures so it is difficult to track how many smartphones it has sold last year.
According to Peter Richardson, research director for tech strategies at Counterpoint Research, Google Pixel sales made up less than one tenth of one percent of smartphone sales in the second quarter of 2017.
Richardson told Verdict:
In a market of 365m sales in the second quarter, it's vanishingly small.
HTC, on the other hand, has a slightly bigger impact on the market but not much better. Richardson said it was still less than one percent, more like 0.4 percent.
This means that once the HTC acquisition goes through, the combined market share of the two companies share will only amount to 0.5 percent of the global smartphone market.
It's going to take a long time before Google takes on its competitors.
Apple's iPhone 7 sold 21.5m units in the first quarter of 2017, making it the best-selling phone in the first part of the year.
Despite this, Huawei recently overtook Apple to become the second-biggest smartphone brand behind Samsung, according to data from Counterpoint Research.
Don't forget about Android
Google might not have market dominance when it comes to smartphone sales, but it does when it comes to hardware.
Its open-source Android operating system had an 86.1 percent market share in the first quarter of 2017, according to research by Gartner.
If Google buys HTC, it would give the company more control over Android.
Richardson said:
It's a fragmented operating system, unlike Apple's iOS which is a stable platform. When it releases a new iOS update, app developers know that 90 percent of iPhones will run that software. It's not like this with Android, because it's open source. It can take a long time for updates to roll out, customers often have to upgrade their device to get the latest version of Android. This makes it difficult for Google because it can't sustain that high-quality experience.
Google could be acquiring HTC to take control of HTC's engineering experience.
Richardson added:
It could be brought in to make Android more consistent and stable, like iOS, and give Google more control.
What about VR?
If there's one thing HTC seems to be doing well at the moment, it's in virtual reality (VR). It recently dropped the price of its Vive headset which caused its stock to go up 9.09 percent.
Google has long been in the VR space with Google Cardboard and its dedicated headset, Google Daydream, which was released last year.
Google is only buying the smartphone division of HTC, leaving Vive safe for now.