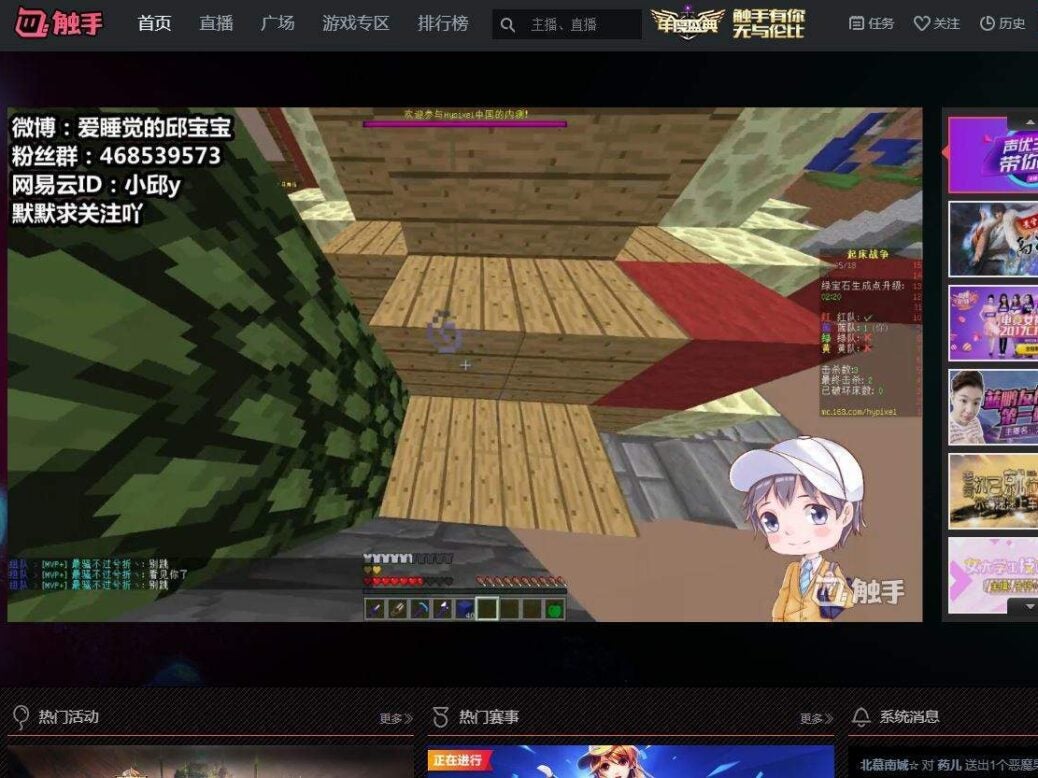 Having captured a large part of the Western world's video game streaming market with YouTube's live stream feature, Google is now set to try its luck in China.
Chinese streaming platform Chushou has confirmed that they raised a total of $120m following the closure of their Series D funding round.
According to the start-up, Google's parent company, Alphabet, are among the company's new investors. They join local companies and investment funds such as Qiming Venture, Shunwei Capital and Alpha X Capital.
Speaking following the announcement, Google's Frank Lin, who oversees the company's corporate development in North Asia, said:
"Chushou has built an impressive platform, with a dedicated and quickly growing base of content creators and consumers, and smart expansion plans. We're excited to be supporting Chushou through this investment to help them execute those plans."
Chushou hasn't disclosed the exact amount that Google has invested in their service. Likewise, the company has also kept the size of the stake that Google now holds under wraps. However, the company's investment is just the latest in a growing number of interactions with the East Asian state.
The search giant has a frosty relationship with China. The country opted to block its citizens from accessing Google back in 2010 after the company flouted China's strict censorship laws.
Google began redirecting all traffic from the heavily censored Google China to the uncensored Hong Kong website. Unsurprisingly, it didn't take long for the government to block Chinese internet users from accessing Google altogether.
Why might Chinese video gaming interest Google?
Google's investment in Chushou is just another example of Google's increasing presence in China's tech scene.
Chushou is the second Chinese start-up to receive investment from Google in recent years. The company was part of a $75m fundraising total raised by Chinese artificial intelligence company Mobvoi back in 2015.
Likewise, the tech giants have also opened an AI research facility, Google AI China Center, in Beijing late last year.
According to reports, Google's recent foray into the Chinese market could be a fresh attempt to connect with China's youthful, tech-savvy citizens.
The Chushou deal in particular suggests that that is the case. China's video game market is worth $27.5bn. It generates almost a quarter of all gaming revenue according to Newzoo's annual Global Games Market Report.
Likewise, the nation has a strong mobile gaming community, as China prohibited console gaming until the ban was lifted in 2015. As a result, Chushou is the perfect investment for those targeting that market.
What is Chushou?
Chushou is a live-streaming platform, which allows video game players to broadcast their gameplay to others.
The platform is much like popular North American platform Twitch. However, while Twitch is focused on the console market, Chushou targets mobile gamers. Popular titles include the hugely successful League of Legends' clone Kings of Glory and battle royale-style game Jedi Survival, which is similar to PlayerUnknown's Battlegrounds.
Since launching in 2015, Chushou has amassed an army of video game fans. Chushou now boasts a user base of 90 million users. They tune in to watch the platform's 8m streamers broadcast over 250,000 streams each day.