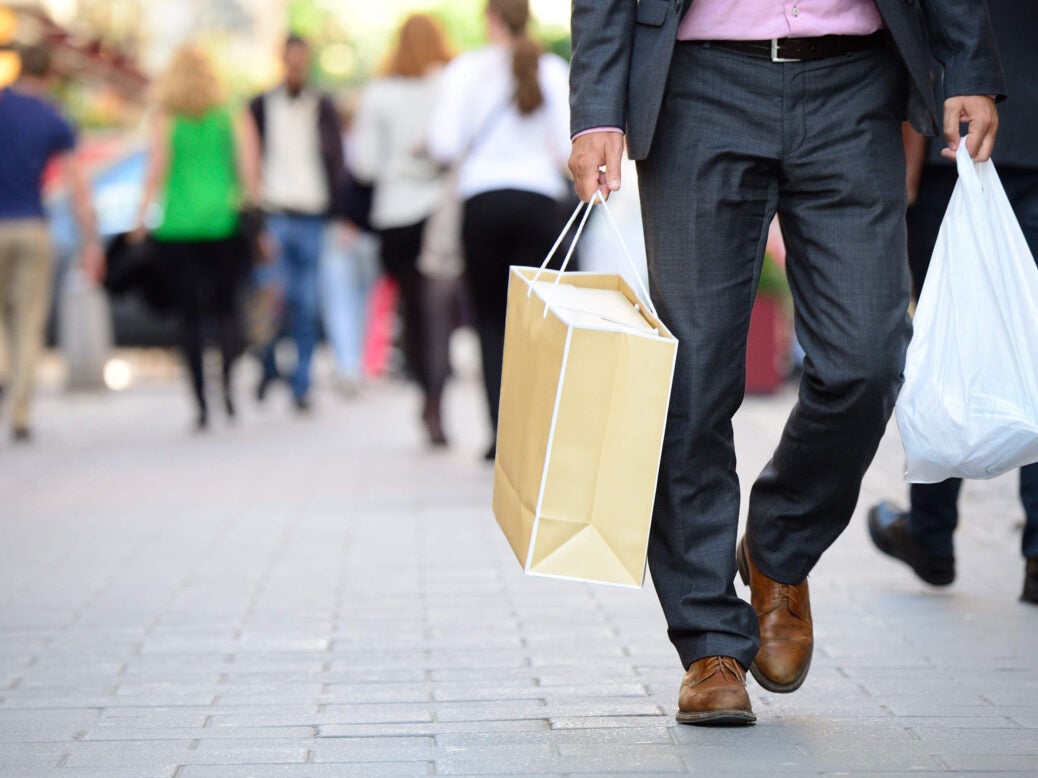 The pre-Christmas period marks some of the biggest days in retail. Black Friday, Cyber Monday and also Green Monday.
Today marks Green Monday, the day when gift givers realise they need to get cracking with their online shopping to make the shipping days before Christmas starts. Invented by eBay over 10 years ago, it usually falls on the second Monday in December.
According to Statisa, $1.62bn was spent in the US on Green Monday 2016. This is almost double spending from 10 years ago when it was around $881m in 2016
Green Monday may be declining in popularity, however. Subscription services such as Amazon Prime and Asos Premier guarantee shoppers next day delivery for a yearly fee. Other retailers offer next-day delivery, albeit at higher prices, to encourage consumers to spend more.
Check out Verdict's gift guides for present ideas here 
In the UK, Green Monday probably won't make much of a dent considering the consumer spending data which was released today. The credit card company Vista has warned that festive spending is set to fall for the first time in five years.
Inflation-adjusted consumer spending in November, an important month in terms of Christmas shopping, was 0.9 percent lower than in 2016. Added to October's 2.1 percent fall, and this makes it likely that festive spending will see a drop for the first time since 2012.
Patrick O'Brien, director of UK retail research at GlobalData, told Verdict:
"We see Christmas as being a bit of a struggle for retailers this year.

"There's a number of reasons for that: people have less money to spend, because inflation is hyping prices up. Real wages are falling; wages aren't rising in step with the rise in prices so it's harder to afford more."
As well, despite recent breakthroughs in the Brexit negotiations, O'Brien said the uncertainty about next year and beyond means people aren't committing to expensive items.
What did Visa's data reveal about Christmas shopping?
Visa revealed that spending is falling on so-called big-ticket items, including Christmas holidays and cars. This isn't so surprising; car sales have been suffering in 2017, with October care sales falling more than 12 percent.
However, despite the falls, inexpensive luxuries such as beauty treatments and cosmetics are growing.
Part of this is down to the increase in costs for essential items, such as food. Food prices have increased as a result of inflation, but food spending doesn't tend to fall because money has to be spent on it.
"It means people have less left over to purchase non-essential items. That is where we're really seeing the hit and that's going to be quite damaging."
However, this isn't just something that retailers will feel over Christmas. "It's an overall trend that we're going to see in retail throughout the next year or so," said O'Brien.
At the moment 2018 isn't looking so rosy for retailers. They're facing increased costs in terms of business rates, rises in the minimum wage and currency hedges will start running out and leave them exposed.
"Either they've got to survive on a lower margin or they will have to push those prices on to the customer. And in some sectors, it can be very difficult to do that because we're in a very competitive environment."