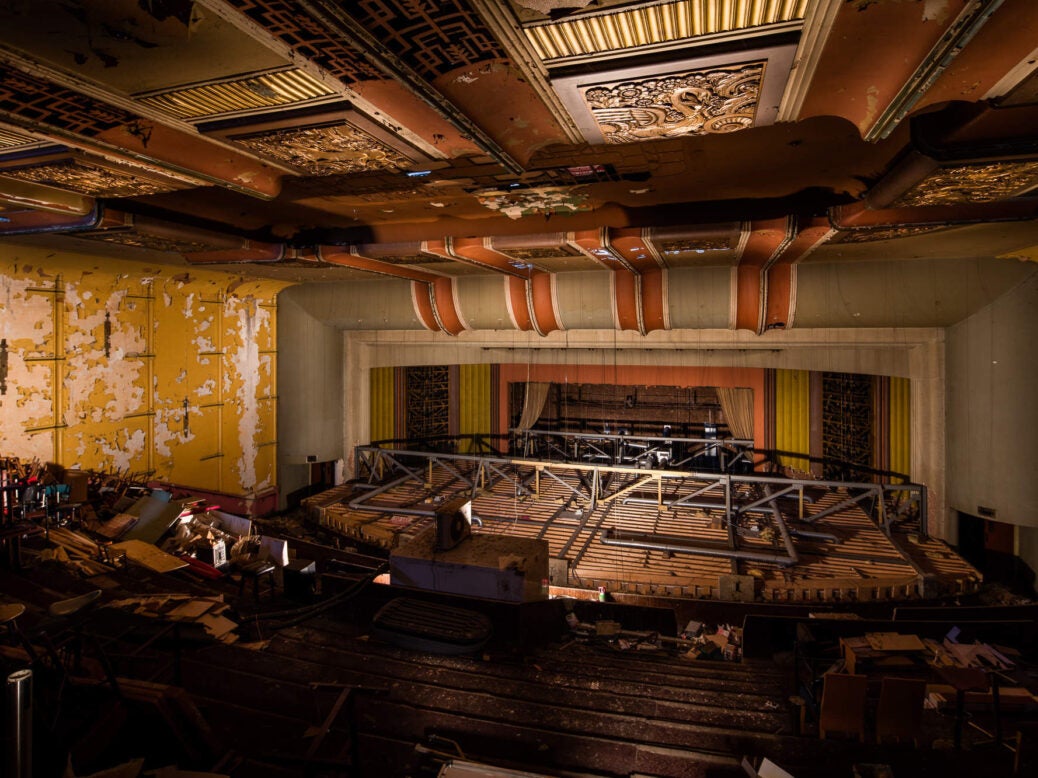 In a major new investment for London's arts scene, a former cinema in Hackney has received an investment of £1.9m towards its transformation into a 'socially-minded' arts centre.
The historic former Savoy Cinema in Dalston needs £3m for the transformation. Today it was announced that nearly two thirds of the total had been raised. The finances are being provided by a string of social investment firms. These include Big Issue Invest, The Arts Impact Fund and Triodos Bank.
The project is being led by Village Underground, a Shoreditch-based music and exhibition venue. The group also already received £600,000 in funding from The Arts Impact Fund for the project.
What was said:
Speaking about the investment Auro Foxcroft, of Village Underground, said:
"All three investors are passionate about the social impact of the Hackney Arts Centre and have been creative and bold in getting us this far."
Meanwhile, James Salmon, investment manager at Big Issue Invest was enthusiastic about the news that the arts centre would provide a home for Community Music. This charity provides music industry experience to under privileged kids from Tower Hamlets. He described the charity as:
"A model we expect will set a fine example of how the music and arts sector can deliver social impact. We see a real positive role that financially self-sustaining socially-minded arts organisations can play in this respect."
Why it matters:
The huge investment in this project comes at a turbulent time for London's arts scene.
Recently, the British Film Institute was forced to shelve plans for huge new Film Centre at their historic Southbank site due to lack of planning permission. This was in spite of the £87m funding they'd received for the project. This comes in the context of years of cuts to arts funding by the UK government.
Still, there's room for positivity for the arts in London. This news is just the latest in a string of successes for private arts funding. New cultural institutions are popping up all over London. The biggest recent success was the opening of the Design Museum's bigger, more modern venue in 2016, bringing increased visitor numbers and interest.
There's also the Empathy Museum which opened its doors in London in 2015.
Elsewhere, events company Bompas & Parr are scheduled to announce a permanent home for their British Museum Of Food in the coming weeks.
Background:
Dalston's Savoy Cinema was first opened in 1936 and didn't close until 1977. In the intervening years, the art deco building has undergone a full conversion.
The foyer became two shop units. The stalls of the auditorium became a snooker hall with a false ceiling covering the original design. However, the cinema's balcony remained empty and unused after the twin staircase which led to it was taken out.
Once completed, the venue will include spaces for music, dance, theatre, performance art, alongside lectures, talks and debates, comedy, and performance poetry. The development will also include a renovated café, bar and restaurant.
Overall, the idea is to transform the space into something similar to East London's successful Roundhouse venue.
After being established, the Hackney Arts Centre plans to work with over 3,500 artists for a curated selection of around 1,000 performances. The space will also serve as an incubator for original talents to perform their works.
Hackney Council approved the plan after a huge write-in campaign of hundreds of supportive letters from residents.
The original plan was for the venue to partially open in autumn 2017 before a spring 2018 full launch. Presumably these plans will be delayed. A new opening date has not been provided.