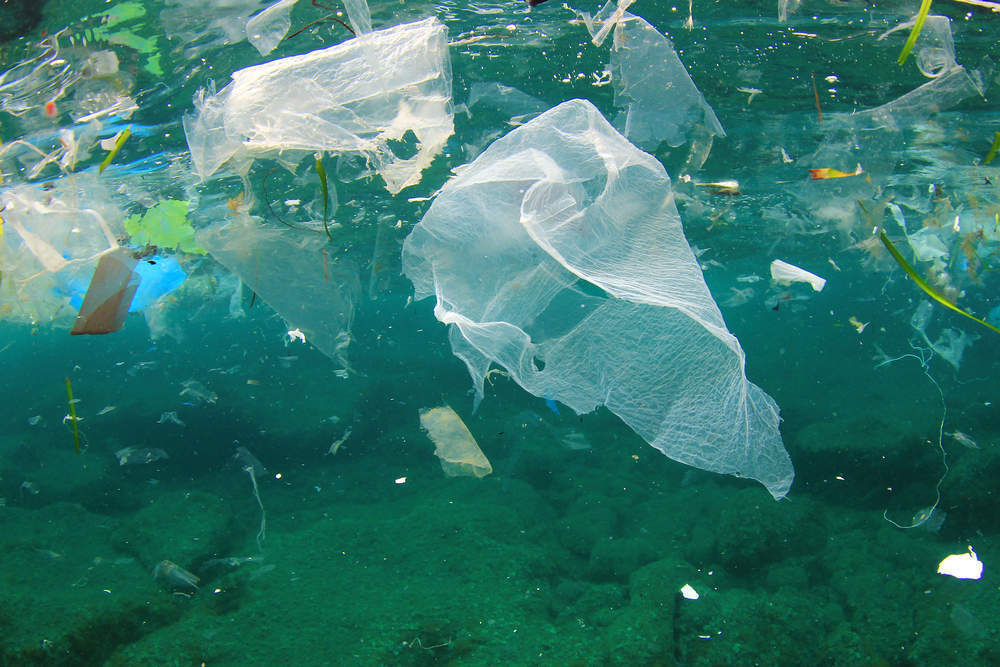 With mounting levels of waste and plastic pollution, developing ways of dealing with trash has never been more urgent.
Many countries are facing their recycling systems' inadequacies as China's ban on imported waste comes into effect this month.
The move is part of China president Xi Jinping's campaign against 'yang laji', or 'foreign garbage' in an effort to make China a more eco-friendly country.
Industry leaders and activists say they are unprepared for its repercussions and there are fears that such restrictions will cause a buildup of waste, landfill and incineration rates.  
However, it's not all bad news. Dealing with waste effectively is entirely possible, and many countries are developing innovative ways of dealing with trash.
Read more: Plastic pollution: Environment ministers have pledged zero tolerance but what are the alternatives?
Verdict looks at what some other countries are doing to fight waste, as well as some of the things you can do to reduce your own carbon footprint.
At home
Recycling Plastic
There are a number of ways to re-purpose used plastic bottles around your home. Use them as bird feeders, science projects or makeshift ice packs for hot days and long journeys. You can use the bottoms of larger plastic bottles to hold things such as pens or tools, or you can even fill them with seeds and soil for a small windowsill plant.
In your garden, use old milk cartons for a DIY watering system. Simply poke some holes in the bottom, fill it with water, bury it and the water will slowly seep out into the soil. 
As for plastic bags, you can reuse them for things such as your pets' waste or trash bags for smaller bins around your home. If you're lucky enough to have fruit trees in your garden, tie bags over nearly ripe fruit to avoid damage from bugs and frost. You can even make a cosy nest for your pet by tightly stuffing a pillowcase with plastic bags.
Recycling Paper
We all get newsletters and unwanted mail through the door, but instead of throwing these straight out, hang onto them for reuse. Newspapers in particular are good for cleaning things such as windows, tools and paintbrushes. Alternatively, use them to give sensitive surfaces such as wooden tabletops an extra layer of protection. Just slip them under the tablecloth at your next dinner party.
On a larger scale
Trading waste
In Malang City Indonesia, waste is exchanged for medical services and medicines as part of the program Garbage Clinical Insurance. Created by Dr Gamala Albinsaid, it is intended to tackle both the cities' waste problem and citizens' inability to access adequate healthcare.
Organic waste is made into fertilisers and non-organic waste is turned into recyclable products, with profits pumped back into the healthcare services.
Though not an exact way of dealing with trash itself, such a venture is certainly a means to encourage people to recycle products.
Similarly, in Denmark certain glass bottles can be exchanged for money. The "Flaskeautomat" or 'Bottle Return machines', are found at most supermarkets. They are beneficial twofold in environmental effect and allowing homeless people a means of acquiring some money.
Waste as construction material
In India, Chemistry professor Rajagopalan Vasudevan discovered plastic could be utilised as a substitute for bitumen – the main ingredient in asphalt used for road construction. As well as being environmentally-friendly, the plastic substitute is up to 15 percent cheaper than bitumen.
In addition, plastic is a good insulator and is cheaper than the standard material used in construction. As part of the First Lego League Global Innovation Award, a group of teenagers developed a type of insulation made from shredded crisp packets, dubbed Chipsulation. The award is part of a competition asking young students to create solutions for global challenges.
Similarly, the group Pura Vida in Guatemala promotes the use of what they call an 'eco-block'. It is simply a plastic bottle filled with trash used for insulation, which is additionally unaffected by earthquakes.
Repurposing trash
Much of what we throw out can be reused for a number of new things.
Mattress company Silentnight have just launched their 'Eco comfort mattress'. Made from plastic bottles the product is 100 percent recyclable.
On a larger scale, in Uganda an amusement park has been constructed entirely out of trash. The project was set up by artist and environmentalist Ruganzu Bruno and uses discarded materials to make the Eco Amusement Park. Attractions include recycled swings and board games made of plastic bottles.
Our plastic consumption
Annual consumption of plastic bottles is set to reach over 0.5trn by 2021, a

ccording to

The Guardian

.

In 2016 over 480bn plastic bottles were sold globally. If laid end to end, they would reach more than halfway to the sun.

Less than half of the bottles bought in 2016 were collected for recycling, with only seven percent of those collected made into new bottles.

The average American produces about 130 pounds of trash a month. By some estimates, up to three-quarters of the material in US landfills could have been diverted.

Research

by the Ellen MacArthur Foundation found that by 2050 the ocean will contain more plastic than fish according to weight.
Read more: UK's plastic microbeads ban comes into force as part of plastic pollution crackdown