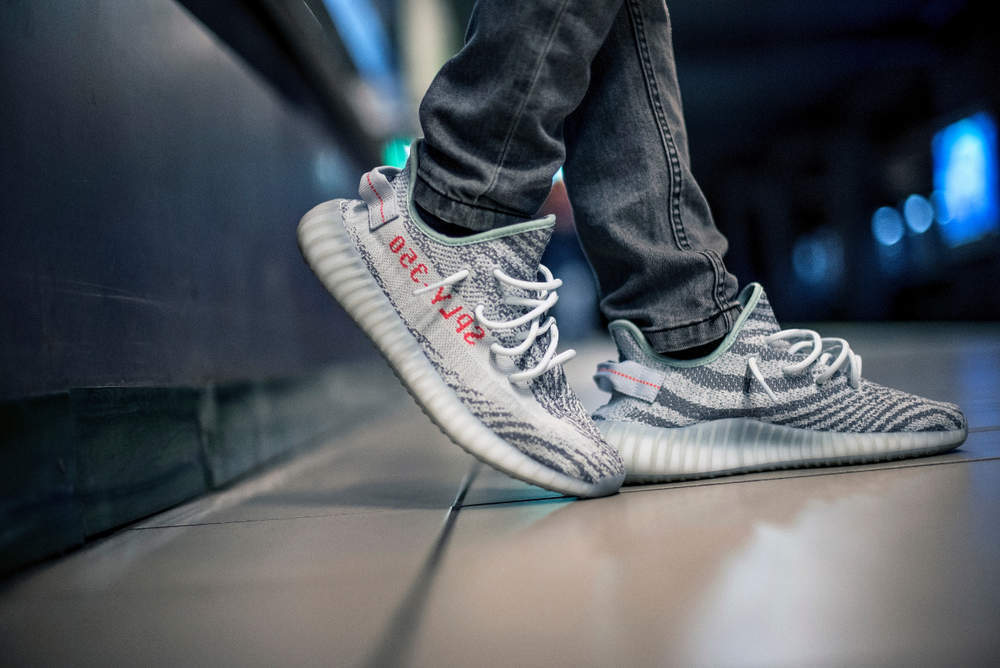 Kanye West's ideas and opinions have been placed under increased scrutiny in recent weeks due to his bizarre comments on slavery and support of current President of the United States Donald Trump.
And yet, whether you love him or hate him, agree with his political views or not, West's business acumen cannot be questioned.
The Chicago-born rapper used his fame to develop Yeezy, a clothing collaboration with sportswear giant Adidas. Producing only a limited number of each item, West was able to use his influence to convince fans to pay high prices for rare products.
Now one of the most popular clothing lines among young consumers, West's footwear sells out in minutes and is the driving force behind the industry's $1bn resale market, with many shoes selling for four figure sums.
While unconfirmed, according to West, Yeezy is on track to generate over $1bn in sales in 2018.
Kanye West's leadership tips
Having conquered the worlds of entertainment and business, West is now turning his attention to politics.
Earlier this week, he visited the White House for lunch with Trump to discuss prison conditions, gang violence prevention and reforming convicts.
The full transcript is an interesting read, with West offering his views on everything from the multiverse theory, to North Korea, to attention deficit hyperactivity disorder (ADHD).
Delving a little deeper into West's monologue, Verdict has pulled out a few of Kanye's key points that might serve the aspiring leader well:
1. Get rid of negativity, practice positive thinking
I don't really say dope. I don't say negative words. We try to flip them. We just say positive, lovely, divine, universal words.

We have to release the love throughout the entire country and give opportunities.
2. Don't forget about those less fortunate than you
So, there's theories that there's infinite amounts of universe and there's alternate universe so it's very important for me to get Hoover [Larry Hoover, a former gang leader currently serving six life sentences] out because in an alternate universe, I am him and I have to go and get him free.
3. And never forget where you came from
This Adidas thing made me a billionaire. And I could have lost $200m walking away from that deal. But even with that, I knew it was more important for me to take the chance of walking away from that deal than to have no fathers in Chicago.

So it's more important than any specific deal, anything, that we bring jobs into America.
4. Stand up for what you believe in
You know they try to scare me to not wear this [Make America Great Again] hat, my own friends. But this hat, it gives me, it gives me power in a way.

It was something about when I put this hat on, it made me feel like superman.

I have the balls. I have the balls to put on this hat.
5. Be willing to make tough decisions, even in the face of backlash
I have the balls. I have the balls to put on this hat.
6. Seek help and guidance from those around you
We might've been here before, but right now we are together. And the greatest value that people have are other people.
7. Live in the moment, don't look too far ahead
Let's stop worrying about the future. All we really have is today. We just have today. Over and over and over again,

Time is a myth. All we have is now, all we have is today,
8. Do whatever it takes to achieve your goals
I would love to see at the Super Bowl, Trump wearing the make America great hat, Colin [Kaepernick] wearing the make America great [hat] and showing that we can bend a bit on this side, we can bend a bit of this side and we can learn how to be malleable in the infinite universe that we are, and the loving beings that we are.

We don't have to stick to traditions and – we are a side, we are one unit, we are one country, we are one moment in history, in time.
Read more: Fire and Fury: 'Fake it until you make it' and 12 other leadership tips from Donald Trump book