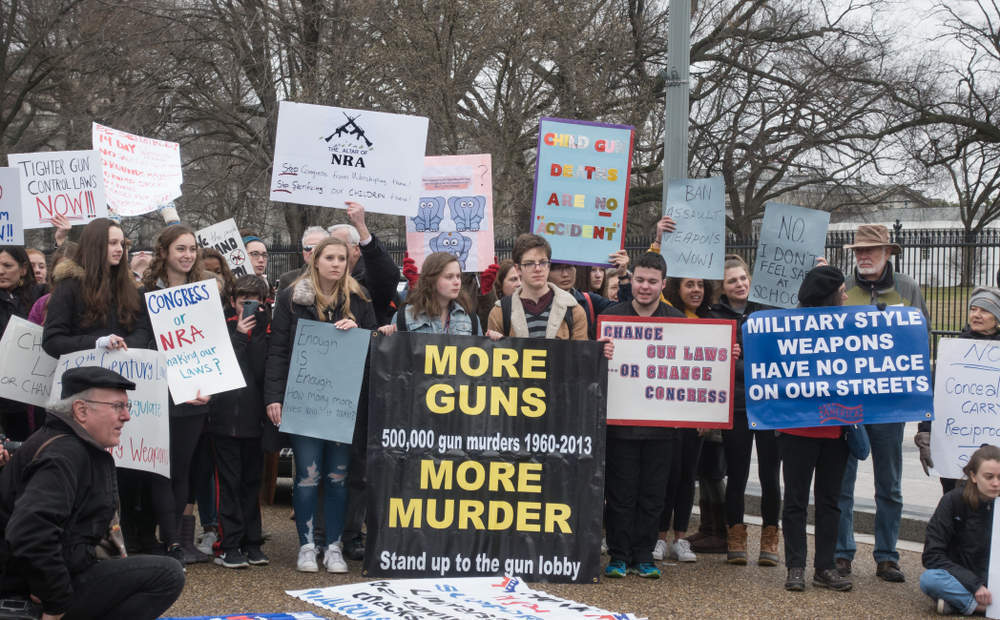 Good morning, here's your Wednesday morning briefing to set you up for the day ahead. Look out for these three things happening around the world today.
"World's first" plastic-free aisle to open in Dutch supermarket chain
What's claimed to be the "world's first" plastic-free supermarket aisle is set to be unveiled at an Amsterdam branch of the Dutch chain Ekoplaza today.
Ekoplaza, an organic chain, will open the so-called Ekoplaza Lab just off a major shopping street in Amsterdam West, in collaboration with a British campaign group.
The store will open its doors at 11am local time when shoppers will be able to choose from more than 700 plastic-free products — all of which will bear plastic-free branding.
Campaigners say the grocery retail sector accounts for more than 40% of all plastic packaging.
Trump meets with US lawmakers in Florida shooting aftermath
US president Donald Trump will meet lawmakers for the first time since this month's Florida shooting to discuss gun legislation changes today.
Politicans from both the Democrat and Republican parties, including some of the Democrats' strongest gun-control advocates, will be attending.
However, the US House and Senate is struggling with the political challenges of passing even relatively small background-checks bill that the president is supporting.
Democrats in the Senate are signalling that they may block passage of the narrow gun bill without time to consider more significant gun control measures.
Apple moves iCloud accounts to Chinese servers amid criticism
iPhone maker Apple will today move iCloud accounts registered in mainland China to state-run Chinese servers, along with the digital keys needed to unlock them.
In the future if Chinese authorities want to access Apple's user data they won't have to comply with US laws on user rights.
The move has angered privacy advocates and human rights groups, highlighting the trade offs international companies are making in order to do business in China.
Apple is moving the accounts to comply with China's latest regulations on cloud services which came into affect last June and requires companies to keep all data in the country.
The likes of Amazon and Microsoft have also struck partnerships with Chinese companies to operate their cloud services in the country.