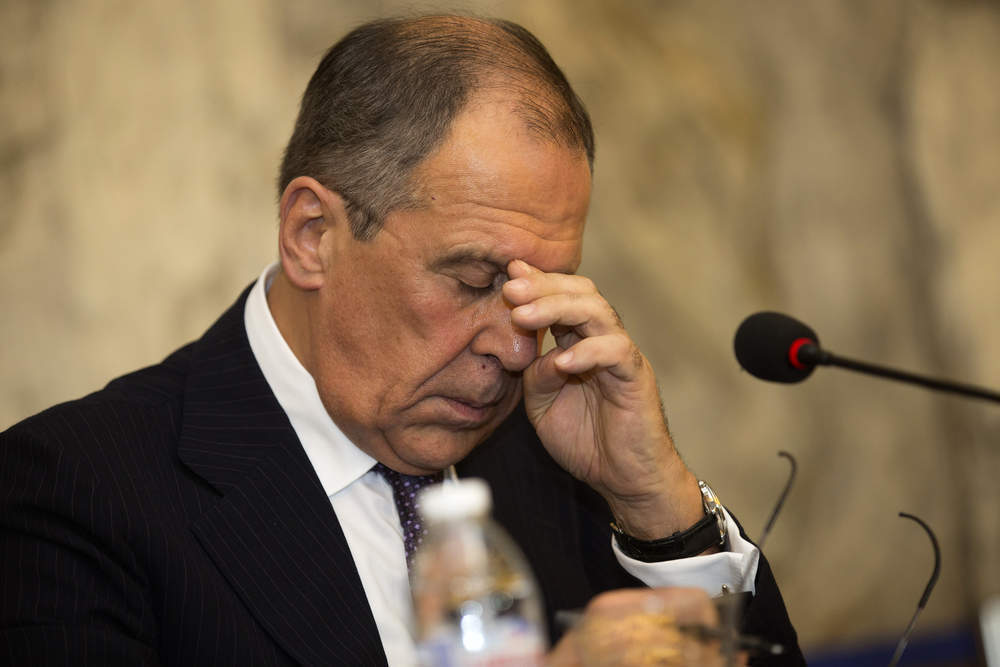 Good morning, here's your Friday morning briefing to set you up for the day ahead. Look out for these three things happening around the world today.
Russia holds talks between Syrian opposition
Russian Foreign Minister Sergey Lavrov will reportedly bring together a host of leading figuring that are opposing Bashar al-Assad's government, as the Kremlin seeks a solution to the ongoing Syria crisis.
According to Russian news agency TASS, the delegation will discuss the launch of the a Syrian constitutional committee, which will be tasked with making recommendations on changes to Syria's constitution. The situation in Idlib, where remaining rebel forces are thought to be hiding, will also be up for discussion.
Naser al-Hariri, the Secretary-General of the National Coalition for Syrian Revolution and Opposition Forces, confirmed the meeting, stating: "Our delegation will visit Moscow on Friday, October 26, for a meeting with Lavrov. On the agenda there will be the launch of the constitutional committee, which is an important step towards finding a political solution in Syria,"
Future tech giants head to London
TechDay, the host of some of the world's largest startup events, welcomes the tech giants of the future to London today.
TechDay London, the European version of its flagship United States event, will host see 200 participating startups put their innovative products and software in front of more than 7,000 attendees in the hopes of securing publicity and investment.
TechDay startups include taxi hailing app Uber, thought to be the highest valued startup in the US, home rental platform Airbnb, and online payment platform Stripe.
Attending startups that have encountered a problem stopping them from growing the business are invited to take part in the Ultimate Pitching Championship. The winner is awarded a $50,000 fund that can be used to overcome this challenge.
TechDay London will get underway at 10am London time at Old Billingsgate event space.
Apple launches its budget iPhone
Apple's budget smartphone, the iPhone XR, goes on sale today a month after it was launched alongside the iPhone XS.
With prices starting at £749, the XR comes in around £250 cheaper than the £999 iPhone XS. Apple reportedly forecast that it would sell more XR devices than the XS and XS Max combined.
However, pre-order numbers suggest that consumers have opted for Apple's higher end offering.
According to Forbes, the XR was the first new iPhone in years not to sell out its initial stock within a matter of hours. Apple started taking pre-orders for day one delivery on Friday, 19 October. Devices were still available for day one delivers until Tuesday, 23 October.
---
Yesterday's highlights
How Brazil's 'Tropical Trump' has copied the US President's social media approach
Coal Drops Yard: The experience-focused blueprint for new model retail
EU resolution calls for changes to Facebook to protect against election meddling