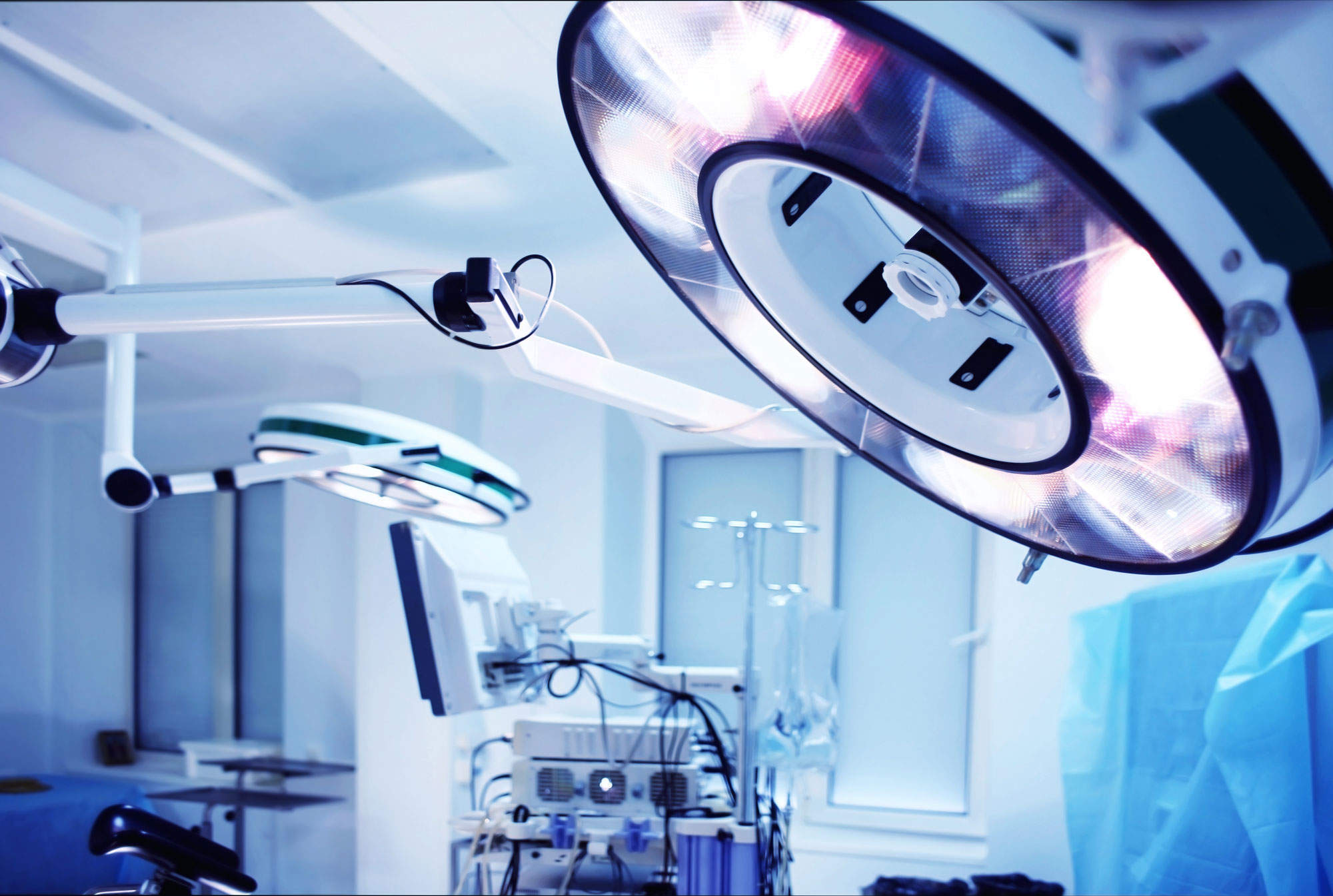 Yesterday the UK's National Health Service celebrated its 70th birthday. In 70 years, advances in NHS technology have been profound.
It has seen the development of routine hip and organ transplants, MRI scanning and effective treatment for diseases such as HIV and AIDS.
But it's not stopping here. Technology is developing every day with the potential to facilitate medical progress people 70 years ago, and even today, would never have thought possible.
The importance of advancements in NHS technology
By 2045, nearly a quarter of the population will be 65 years of age or older, according to the Office of National Statistics, compared to 14.1% in 1975 and 17.8% in 2015. This will place increasing strain on the already stretched healthcare system. The NHS has been focused on reducing waiting times and care for A&E, but also for long-term care that needs frequent medical appointments.
Innovation is key for the health service's future. NHS technology has the potential to not only increase efficiency and reduce costs, but extend the medical frontier. This could take the model of care from 'diagnose and treat' to 'predict and prevent'.
Lord Darzi has called for the NHS to embrace full automation. He proposes that the entire NHS will be shaped by the integration of digital technologies, with workers needing to retrain and learn new skills.
How well do you
really

know your competitors?

Access the most comprehensive Company Profiles on the market, powered by GlobalData. Save hours of research. Gain competitive edge.
Company Profile – free sample
Thank you!
Your download email will arrive shortly
Not ready to buy yet? Download a free sample
We are confident about the unique quality of our Company Profiles. However, we want you to make the most beneficial decision for your business, so we offer a free sample that you can download by submitting the below form
By GlobalData
However, the implementation of these technologies will not be without challenges. Some technological advances are accompanied by the potential for difficult ethical questions, the future of jobs in healthcare are being questioned and it will take money and time to realise the full potential of certain technologies.
The areas NHS technology is set to advance in the future
3D printing: benefits for surgery, prosthetics and maybe even organ transplants
3D printing, also known as additive manufacturing, is the process of creating a three-dimensional object from a digital file. A Report by Transparency Market Research forecasts growth of around 18% a year in global 3D medical devices, with the market expected to reach $3.5bn by 2025.
3D printing can be used to plan complex surgery. Surgeons are able to recreate the body parts being operated on, enabling depth perception and space that just isn't possible through imaging on a screen. This lets surgeons determine the feasibility of an operation and make key decisions in advance.
The NHS Trust has already implemented this technique. 3D printing was used to help surgeons successfully complete the first adult to child kidney transplant in the UK in 2016. In the same year, the NHS first used 3D printing to enhance the precision and accuracy of robotic cancer surgery. Surgeons were able to see and feel the tumour, allowing them to plan the most precise robotic removal.
3D printing can also be used to create prosthetics. In the world's first clinical trial, a girl received two prosthetic hands. This method is significantly more cost-effective than alternative prosthetics that allow the same range of movement. Dentists also use this technique for dental implants.
Looking to the future, 3D printing has the potential to create organs, which one day may be possible to create using NHS technology. Liver tissue printing is already having some success. This would enable transplantation of 3D printed organs, solving the current organ donor shortage. Tissue and organs could also be used in the trial of new medications to limit testing on live patients.
Robotics: surgery, patient care and beyond
Robotic arms are already used in surgery, but there is potential for further refinements to make them even more precise, delivering profound changes in surgical practice. Robotics allows surgeons to cut and stitch with greater precision and minimal invasion. This reduces errors, improves care and speeds up recovery.
At least 3 million procedures have been performed worldwide by robots, and the NHS has published a new £300m contract for surgery robots in 2018.
The potential for robotics goes beyond surgery as well. For example, bedside robots that assist with meals, transport and mobility, which Lord Darzi also recommended in his report on the role of NHS technology.
Miniature machines known as microbots could also one day be set to work inside the body, delivering drugs to specific areas or even cleaning artery walls.
Artificial intelligence: automating diagnosis and management
Artificial intelligence (AI) provides endless scope for improving data collection, research and learning. It is revolutionising diagnostics, improving speed and accuracy. Unlike humans, computers don't get tired and have an infinite capacity for learning and memorisation.
In August 2016, an AI supercomputer did in 10mins what would have taken a human weeks to achieve. Presented with the genetic data of a 60-year-old Japanese woman suffering from cancer, the system analysed thousands of gene mutations to determine that she had a rare type of leukaemia.
AI can also be used to automate back office functions. Once data is digitised, AI can be used to mine the data and learn from it. However, even though at GP level most information is held on computers now, in secondary care a lot of information remains on paper. This limits current potential to achieve connectivity between the two.
Stores of medical records represent a unique source of insight for researchers. Yet, there is still low support for commercial organisations accessing health data to undertake such research.
In a report on new technology in the NHS, Sophie Castle-Clarke said: "People generally have relatively little knowledge about how the NHS and commercial organisations use data for health research, which may be responsible for mistrust in some cases."
Smartphone apps: making management easier
Smartphone apps have two potential branches: fully automated assessment by doctors and hospitals, and patient self-management using patient-facing apps.
Being able to diagnose patients using biosensors would enable faster treatment decisions and the ability to continuously monitor a patient's vital signs. Combining this data from in-home monitors, fitness trackers and implanted devices with the hospital's database and electronic records could help predict conditions such as congestive heart failure.
Wearables and devices also allow self-monitoring by individuals. Apps would allow 24/7 access of self-care advice, as well as the ability to book appointments, order prescriptions and access medical records. This would increase efficiency and decrease costs.
Bexely Hospital trialed a new NHS app which can use online facilities to determine next steps and the level of urgency of an inquiry. It includes a camera that can monitor a patient's blood pressure, heart rate and respiration just through their face. 96% of patients chose to use this iPad-style consultation.
Genomicsotics: tailoring healthcare through genetics
Genomic science is the study of one set of all a person's genes, called a genome. The 100,000 Genomes Project is transforming understanding and treatment of rare or hereditary diseases. The aim is to sequence 100,000 genomes from around 70,000 NHS patients with a rare disease, plus their families and patients with cancer. As of Feb 2018 just over 50,000 whole genomes have been sequences as part of the project.
Gene-editing technology has the potential for DNA analysis that can prevent disease before a child is born. However Castle-Clarke said: "While there are really exciting developments in areas like genomics and precision medicine, we are a long way from being able to realise their full potential."