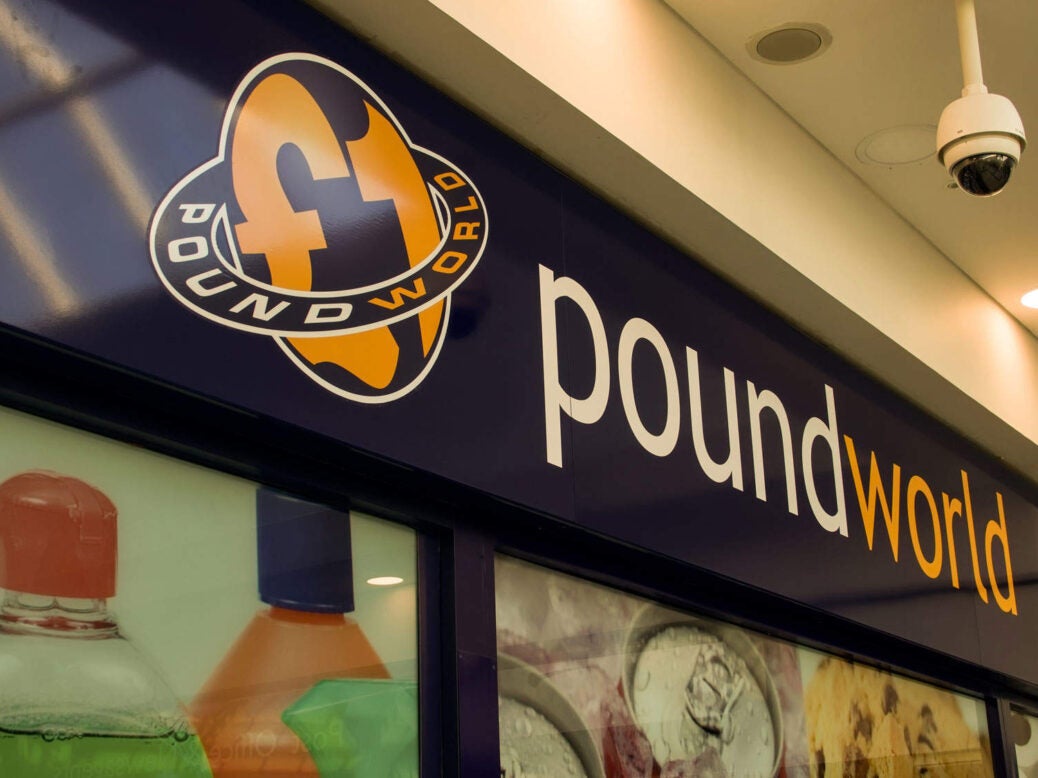 Discount high street retailer Poundworld has announced that it has gone into administration, putting 5,100 jobs at risk.
The retailer filed a notice of intention to appoint an administrator last Thursday following the collapse of rescue talks between current owner American investment company TPG Capital and potential buyers R Capital and Alteri Partners.
Poundworld, which has 355 stores UK-wide, will be administered by restructuring partners at Deloitte. The accountancy firm has confirmed that a buyer for the business is being sought and that there would be no redundancies or store closures at this time.
In a statement, Deloitte said: "Like many high street retailers, Poundworld has suffered from high product cost inflation, decreasing footfall, weaker consumer confidence and an increasingly competitive discount retail market."
Poundworld has faced problems since April when owners TPG Capital announced plans to close about 100 stores. The company also reported pre-tax losses of £17.1m for the year ending 31 March 2017.
Poundworld declined to comment at this time.
Poundworld is part of a wider high street trend
Poundworld is the latest high street retailer to run into difficulty, with House of Fraser last week announcing that it was closing 31 of its 59 stores. Other brands that have closed branches include New Look, Marks and Spencer and Mother Care, as well as restaurant chains Prezzo (also owned by TPG Capital) and Carluccio's.
Toys R US and Maplin both announced that they were going into administration in February.
Clare Boardman, joint administrator for Poundworld, said that this was part of a wider trend affecting high street retailers:
"The retail trading environment in the UK remains extremely challenging and Poundworld has been seeking to address this through a restructure of its business. Unfortunately, this has not been possible. We still believe a buyer can be found for the business or at least part of it and we are keeping staff appraised of developments as they happen. We thank all employees for their support at this difficult time."
2018 has seen major challenges for high street retailers, with high rent, heavy business rates, less footfall and a steep rise in online retail causing 741 shop closures in the first quarter of the year, with Electronics stores hit the hardest.
According to the Internet Trends Report 2018 by Kleiner Perkins Caufield & Byers, e-commerce sales growth is continuing to accelerate, and grew 16% in the US in 2017, up from 14% in 2016, with Amazon unsurprisingly increasing its footprint. With the UK making the second highest number of e-commerce purchases in Europe, the British high street is struggling to keep up with its online counterpart.
The Centre for Retail Research predicted that 2018 would be the "worst year for bad retail news since the recession in 2008", with The Telegraph recently reporting that at least 12,000 more jobs are at risk on the UK's high street.
However, while many are predicting the 'death' of the British high street, some remain more optimistic. With the 80% of retail sales in the UK still taking place in-store, some retailers such as Aldi, Primark and Zara continue to thrive despite a general decrease in high street footfall. Similarly, coffee shops, hairdressers and independent shops are doing well.
Mike Jervis, retail specialist at PwC, said:
"With prices on the up and less disposable income available to the average British consumer as a result, retailers will need to be versatile and savvy to increase footfall to their stores … However, despite the fall in new store opening, consumers continue to place value on the in-store experience, with the number one in-store attribute being shop staff with a deep knowledge of their product range. As we look ahead, the 'total retail' experience looks to be defined as simple and streamlined; one that maintains a human touch, blending the best of technological advances with helpful and expert staff both in-store and online."
With consumer habits changing, stores must incorporate new technology and innovative ways to improve customer interaction and experience to stay afloat.
Retailers such as John Lewis, which has trialled customer tracking software and visual search software that provides customers with clothing suggestions, have experimented with such technology.
Furthermore, customer service expert Nancy Friedman believes that physical stores must focus on what online retailers cannot deliver, face-to-face interactions, in order to compete:
"Smart English businesses who are concerned about the online sales must now invest in customer service training programmes. Apathy is a major roadblock among business owners who compete daily vs. online shopping. They are so busy trying to survive that they overlook the importance of customer service as a way to counter the online threat."
Is this business model failing?
Retailers such as Poundworld have previously benefitted at times when other high street stores have struggled.
Following the global financial crisis — which caused nearly one in five women's and children's clothes shops across the UK to close in 2009 — Poundland's total sales increased from £330m in 2008 to about £395m in the same period.
Although some have feared that discount stores may be negatively affected by the falling value of the pound, Poundworld's main competitor Poundland, which has a 7.5% share of the discount market, has fared better in recent years.
Academic director of the Oxford Institute of Retail Management professor Jonathan Reynolds believes that Poundworld's problems are not indicative of wider problems in the discount store business model:
"Given the buoyant discount market, it is hard to understand Poundworld's failure, particularly given the continuing strength of its major competitor. For me, blaming the firm's demise on weaker consumer confidence and a poorer performing high street serves to hide underlying commercial weaknesses."