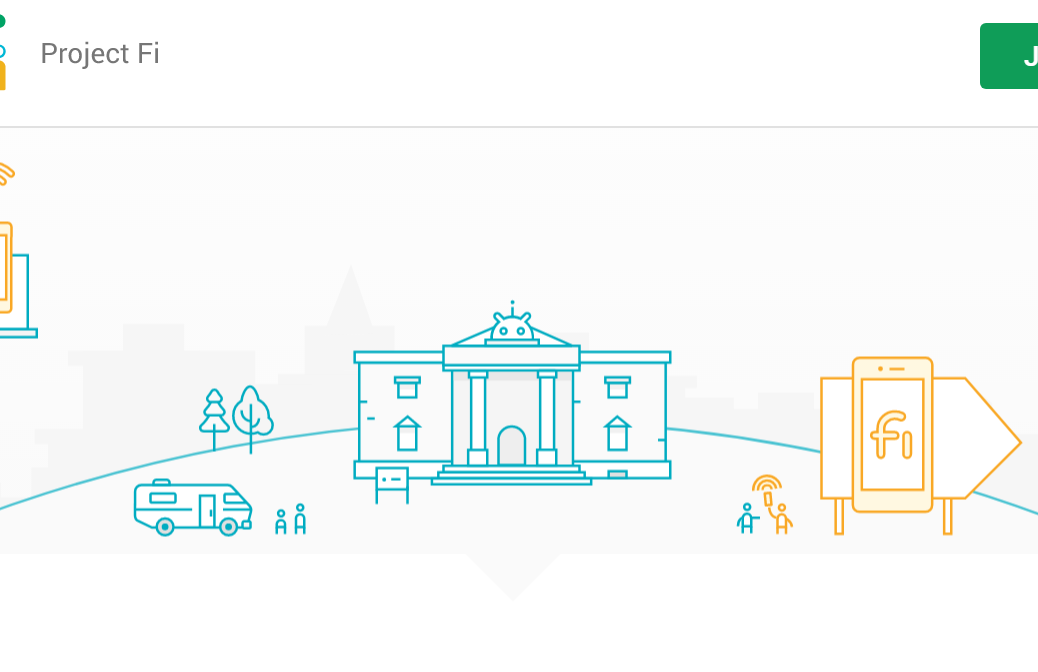 Google's Project Fi — a wireless carrier launched in 2015 that many have never even heard of — is trying to attract new users by holding a contest encouraging existing customers to refer their friends and family.
The top prize is a tour of Google HQ, a unique offer to be sure. And there are indications that Project Fi is getting more serious about adding subscribers, though – in true Google fashion – its approach is a bit off the wall.
The company launched the Fi Referral Challenge: Race to Google HQ late last month.
Until 25 September Project Fi subscribers can earn extra prizes for customer referrals they make to friends and family on top of the standard $20 Fi referral credit they normally get.
Customers with two referrals get a $20 Google Play credit and $40 Fi credit, and those with five referrals get a Fi weekender bag (presumably full of Project Fi swag) and $100 Fi credit.
The grand prize will go to the top three referrers.
Each will win Project Fi credit worth up to $2,000 (for referring a maximum of 100 people) and a trip to Google's Silicon Valley headquarters to spend time with the Project Fi team.
The contest is designed to appeal to acolytes who want to rub shoulders with Google insiders or anyone desiring a substantial credit to spend on Project Fi's wireless service.
The grand prize is the perfect gift for Project Fi's more ardent supporters, many of whom are tech-oriented fans of all things Google.
Project Fi's rather quirky wireless service combines wifi with with mobile data from three network operators – Sprint, T-Mobile and US Cellular.
By tapping into multiple networks, Fi promises the best connectivity at any given moment and location.
But Project Fi remains hamstrung by a limited portfolio of devices that work with its multi-network service.
Only the Google-branded Nexus 5X, Nexus 6P, Pixel, and Pixel XL being officially supported. The Nexus 5X is manufactured by LG, the Nexus 6P by Huawei, and the Pixel and Pixel XL by HTC.
All of the models use Google's own Android operating system.
Without more popular devices, including Apple's iPhone, missing from the Project Fi mix, many would-be customers immediately dismiss the service provider.
Yet Project Fi does have billing simplicity going for it.
Unlike most traditional carriers, Google Project Fi offers just one plan with unlimited calling and texting for $20 per month with the option to add additional lines (up to six lines max on a single account) for $15 per month and cellular data for $10 per GB.
In another break from tradition, the value of any unused data at the end of a billing month is credited back to the customer.
Ultimately, Project Fi's innovative 'network of networks' highlights Google's ambitions to rewrite the rules of the wireless industry.
However, it's still not clear that Google wants to make Project Fi into a serious wireless contender or just experiment with as a means to improve Google's ability to sell search and advertising services that cater to mobile customers.
Google's longer-term vision might even be to use Project Fi's wireless service to deliver low-cost, Google-branded Internet of Things services to homes, cars and other connected devices, making Google into the central hub for all aspects of a consumers' daily life.
In the meantime, Project Fi is just trying to slowly build its customer base, by one or more referrals at a time.