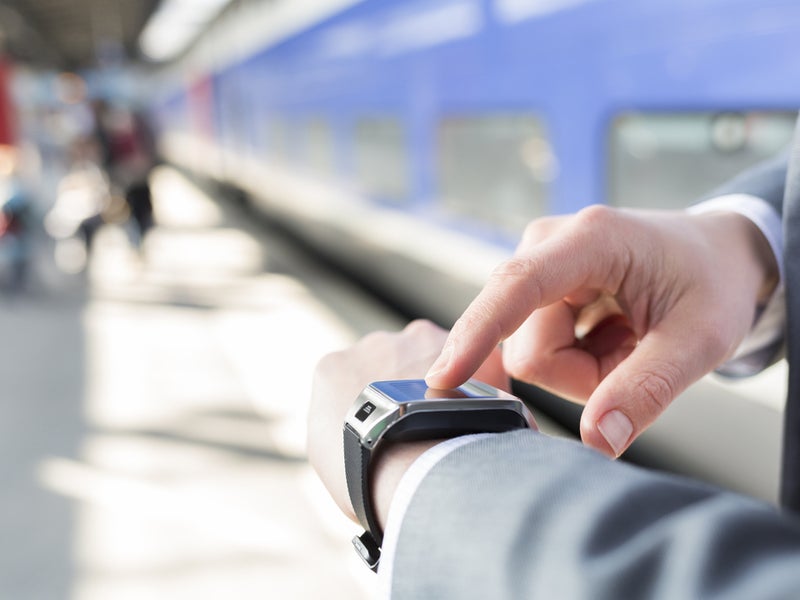 Pulsar's introduction of the calculator watch in 1975 expanded a timepiece's abilities beyond just telling the time. The eventual integration of processors, operating systems, and Bluetooth connectivity aided the evolution of watches into miniaturized computing devices.
Listed below are the major milestones in the journey of the smartwatches theme, as identified by GlobalData.
1946 – The 2-Way Wrist Radio debuted in popular American comic strip Dick Tracy.
1975 – Pulsar launched the first calculator wristwatch.
1982 – Seiko introduced the T001 TV watch, which featured a 1.25-inch LCD screen.
1994 – The Timex Datalink, co-developed with Microsoft, enabled wireless data transfer from PCs.
1998 – Seiko released the Ruputer, a wristwatch with a dedicated processor.
2000 – IBM developed a wristwatch that ran the Linux operating system.
2003 – Garmin introduced the first GPS-capable sports watch, the Forerunner 101.
2009 – The Burg 12 smartwatch's built-in SIM card allowed users to make calls and send texts.
2009 – The first Fitbit wireless activity tracker was launched.
2012 – Sony's SmartWatch could connect to Android smartphones via Bluetooth.
2013 – Following a popular Kickstarter campaign, Pebble launched its smartwatch.
2013 – Samsung entered the smartwatch market, launching the Galaxy Gear.
2014 – Samsung's Gear S smartwatch featured 3G connectivity and ran on its Tizen OS.
2014 – Google started licencing its smartwatch-specific OS, Android Wear.
2015 – Official release of the Apple Watch.
2017 – Fitbit released its first smartwatch, the Ionic, having acquired Pebble for $23m.
2017 – The Apple Watch Series 3 featured cellular connectivity, enabled by an eSIM.
2018 – The Apple Watch Series 4 introduced an ECG app.
2019 – Google acquired Fossil's smartwatch technology for $40m.
2021 – Google is expected to launch a Pixel smartwatch.
2022 – 5G connectivity will be introduced on smartwatches.
2025 – Smartwatches will become self-contained and interoperable with a wide range of devices.
2030 – Smartwatch revenue will surpass $64bn, according to GlobalData forecasts.
This is an edited extract from the Smartwatches – Thematic Research report produced by GlobalData Thematic Research.