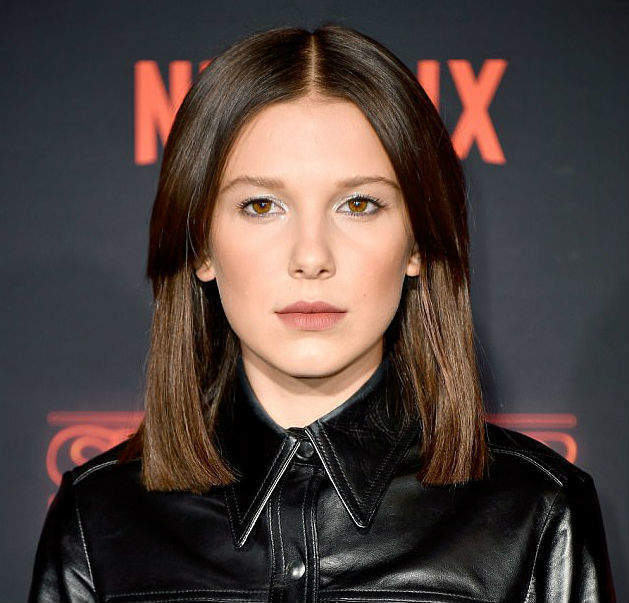 Few shows have been quite so hyped up or eagerly anticipated as Stranger Things 2. After the first series shot to the top of Netflix popularity rankings, a second series was confirmed almost immediately. In fact, it took just sixteen days for Netflix to confirm a second series was in the works.
Over a year later, and the second series is within sight. It's fair to say that the hype around the series has been incredibly high. The show spawned tie-in bars, officially licensed clothing lines, and even a video-game.
But can Stranger Things make another massive hit or will it go down in history as yet another doomed sequel?
Stranger Things 2 release time
Lucky, we don't have to wait too long to find out for ourselves what happens in Stranger Things 2. The Stranger Things 2 release time (in its entirety) will be on 27th October. A special premiere event will be held on 26th October, with all the cast in attendance.
Stranger Things 2 reviews – what do the critics think?
However, some critics have got their hands on the episodes early. Here's a few excerpts from their verdicts. Light spoilers may follow, but we've avoided anything that totally gives the game away.
First impressions:
Maureen Ryan for Variety:
"This time last year, you couldn't walk into a Halloween party without encountering at least 11 Elevens. How could a second season top the media cacophony around it? Not easily, at least at first.

"Until "Stranger Things 2" really gets going — and that takes a while — it trails an air of self-consciousness that veers into strained fan service at times. The good news is, the show's core cast remains an extremely versatile and effective ensemble, and once the story kicks into a higher gear about halfway through the nine-episode season, a lot of the old magic returns."
Julia Alexander for Polygon:
"Stranger Things 2 is a full blown, stand-alone sequel to the show's first season. Rather than plugging in more puzzle pieces, Stranger Things 2 abandons many of the first season's setups to focus on a new direction. There are obvious connections between the first and second season, as there would be with any sequel, but Stranger Things 2 deviates from the attitude and generic makeup that defined the first season.

"Like a shift in winds, Stranger Things 2 just feels different. There's a somber maturity the party of Hawkins carries around with them. Those who know about Will Byers' experience trapped within the Upside Down are keenly aware of the topsy-turvy world they now live in. Nothing has been the same since Will went missing. And as Chief Jim Hopper says throughout, like speech before a big game, "nothing ever will.""
Clarisse Loughrey for the Independent:
"Ironically, directors the Duffer Brothers' continual insistence this second season is far more like a cinematic sequel rings truest here: like most movie sequels, it's a rehash of what everyone liked about the first one. It's just, in this case, they largely get away with it.

"Credit it all to two central ingredients: characterisation and tone. Stranger Things 2 narrows in even closer on its central cast here (to the point you'll forget about Barb all over again). The kids, Hopper (David Harbour), Joyce, Jonathan (Charlie Heaton), Steve (Joe Keery), and Nancy (Natalie Dyer) were all beautifully fleshed out in the first season, and here we're allowed to settle into that comfortable familiarity."
Matt Kamen for Wired:
"With the surprise hit original, co-creators Ross and Matt Duffer – professionally, The Duffer Brothers – set out to create a show that felt like a long movie, and roundly succeeded. In Stranger Things 2, they repeat the trick, and like many film sequels, it's longer, bigger, and more ambitious than its predecessor. However, it also falls victim to some of the same traps as big screen sequels, with moments that feel like repeats of what we've already seen."
Brian Lowrey for CNN:
"The result is a second season that replicates and, indeed, enhances the show's central charms — its group of pubescent nerds, and nostalgic sense of time and place — while still feeling less compelling with its teenage contingent. All told, it's an impressive follow-up, if one perhaps burdened by expectations raised by the over-the-moon reaction, to couch it in the fantasy of the era, to the debut."
Darren Franich for EW:
"Last season, Stranger Things ripped off the greats. This season, it's ripping off Stranger Things."
"Stranger Things 2 is still engaging throughout—Netflix graciously made the whole nine-episode season available to critics—and features plenty of charming performances. Though the early-mid-80s world of the series is perhaps a bit too over-articulated this season, things still look good, all earth-toned, autumnal, and wistful, in their way."
The returning characters:
Variety:
"As fine as the show's justly lauded young cast is, the adult actors — especially Winona Ryder, David Harbour, Natalia Dyer, Charlie Heaton and Joe Keery — anchor every psychological nuance with subtle skill and ease.

""Stranger Things" wouldn't function as well as it does — or be able to slide past its rough spots and moments of exposition-heavy dialogue — without their detailed, committed work. Keery's Steve, readily dismissed early in season one as a handsome stereotype with a silly haircut, has evolved into not just a deeply enjoyable part of the series but one of its indispensable elements…

…  Joyce, Ryder once again brings to bear not just her charisma but her intense presence and highly watchable — almost palpable — compassion."
Wired:
"Of particular note is Noah Schnapp as Will Byers, now given room to actually act and play off his castmates instead of being lost in the Upside Down. He's a considerable young talent… Schnapp delivers a varied and nuanced performance, encompassing PTSD to body horror to a disturbing twist on The Exorcist."
Vanity Fair:
"The plot involving the older kids, played winsomely by Natalia Dyer, Charlie Heaton, and an underused Joe Keery, is sweet and satisfying, a good continuation of a narrative from the first season that doesn't rely too heavily on the clichés of its characters.

"I suppose that's because the bulk of the cliché comes in the form of the younger boys. McLaughlin's Lucas and Matarazzo's Dustin get more focus this time around—Lucas has a crush on a cool tomboy new to school, Max (played by the perfectly named Sadie Sink), while Dustin takes in a dangerous pet, and pines after Max himself. It's nice for the actors that they get a little more screen time. But after a year of these ragamuffins paraded in front of us, I wasn't exactly eager to spend more time with them."
The new characters:
Variety:
"Brett Gelman is delightfully frayed and seedy as a freelance reporter trying to figure out the truth about the town, Paul Reiser is perfect as a sketchy scientist and Sean Astin ably embodies the latest in his long line of lovable, low-key heroes. Other new characters are far less successful, and one very uneven episode late in the season that features some of the new characters is full of exciting potential but ultimately feels like a missed opportunity. The problem with a show getting bigger is that some character arcs get smaller — and occasionally sloppier."
The Independent:
"Stranger Things' nostalgia fixation has reached a new extreme, intensified to the point of taking physical form in Sean Astin's Bob Newby, Joyce Byers (Winona Ryder)'s new boyfriend. There's no doubting here: Astin's essentially playing Mikey from 1985's The Goonies all grown-up – just as plucky, just as naively heroic…

"…There are new characters here, some more effective than others. Max (Sadie Sink) is the defiant, tough skateboarder who adds a little more gender balance to the mix. She's a great new character for the four main boys to spark off of, creating natural bonds and tensions within the group, but beyond that? She doesn't have that much bearing on the story.

"Neither does her aggressive, abusive older brother Billy (Dacre Montgomery) – he's too preoccupied with punching inanimate objects and dressing like a cast member of The Lost Boys."
Wired:
"Maxine – a.k.a. 'Mad Max' – proves one of the most refreshing additions to the cast. A tomboyish Californian transplant to Hawkins, she breaks up the boys-only vibe (somewhat filling the role of the departed Eleven, which Mike resists), while having her own engaging sub-plot involving her abusive step-brother Billy (Power Rangers' Dacre Montgomery, in possibly the worst/most hilarious '80s mullet ever captured on screen)."
EW:
"The only vaguely nefarious new character is a George Michael lookalike who spends 95 percent of the season driving angry. In a single scene, we learn that he's the product of an abusive household, a moment of cold-water brutality with little followup that makes this season's various genre explorations feel even more divorced from any emotional reality."
In conclusion:
The majority of the early reviews highlight that, while it's good, Stranger Things 2 doesn't live up to the original. Noah Schnapp who plays Will Byers receives plenty of praise though, so that's nice. None of the actors seem to have given a bad performance so there's a positive.
The other clear upshot of these reviews is that Stranger Things 2 leans hard into the nostalgia aspect. In fact, some of the reviews claim, this focus on nostalgia veers into pastiche. If you enjoyed the 1980s references in Stranger Things, you'll probably enjoy it here. If, on the other hand, you found it annoying in Season One, you'll be furious here too.
Interestingly, a lot of reviewers agree that Stranger Things 2′s weakest episode is episode 7. Full details are unknown, but it's tentative title was 'The Secret Cabin' so that might be a clue.
Overall, it looks like Stranger Things 2 is going to give more of the same. For some people, that's enough to be worth watching. However, it doesn't seem that Stranger Things 2 will push the narrative forward as much as it could have. Whether or not you enjoy this approach, is probably down to the kind of viewer you are!