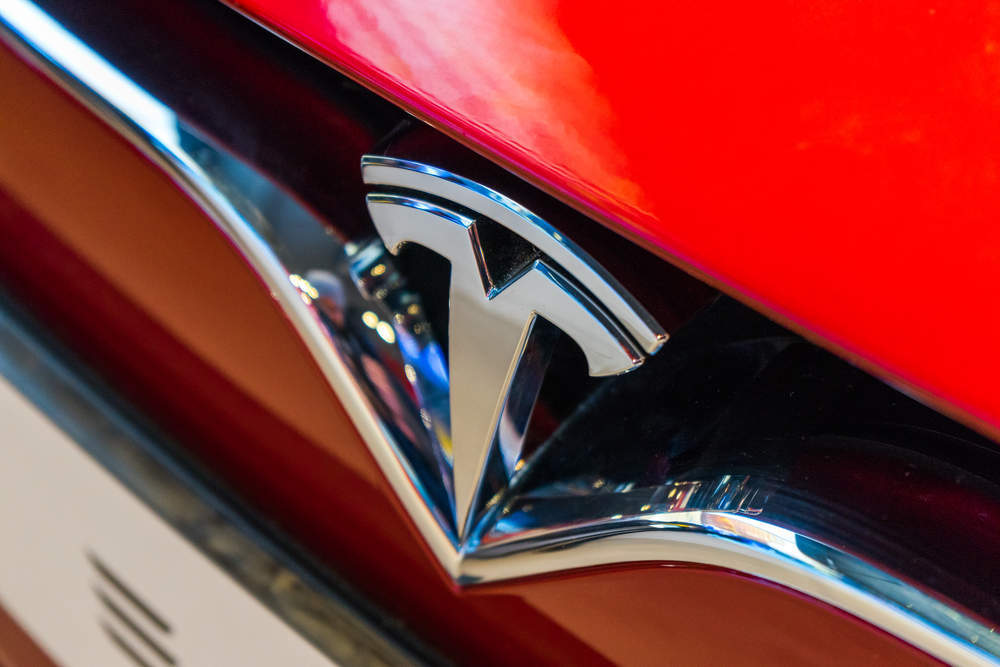 Elon Musk, the serial entrepreneur and boss of Tesla Motors, has announced the company will deliver the first batch of mass market Model 3 fully electric sedans on 28 July.
The eagerly awaited third model from the company — following the Model S and the Model X — retails for $35,000, far less expensive than its first two cars which go for about $80,000 and $90,000 respectively.
It's also coming two weeks early, a nice surprise for many potential customers following the disappointing late launch of the Model X, which first delivered to customers almost 18 months behind schedule.
Musk tweeted that production is expected to increase quickly, with 20,000 set to come off the production line in December, up from just 100 in August.
There will be a handover party for the first 30 customers at the end of the month.
Model 3 passed all regulatory requirements for production two weeks ahead of schedule. Expecting to complete SN1 on Friday

— Elon Musk (@elonmusk) July 3, 2017
Looks like we can reach 20,000 Model 3 cars per month in Dec

— Elon Musk (@elonmusk) July 3, 2017
What can we expect from the Model 3?
The Model 3 is going to have five seats, with an average driving distance of 215 miles on a single charge and an acceleration speed of 0-60mph in less than six seconds, according to Tesla's specs.
Although the Model 3 is priced from around $35,000, US buyers will get a $7,500 tax credit which Musk is hoping will go some way to making sure demand keeps pace with supply.
Market expectations are high, with the launch being seen a test of Tesla's ability to sell to a wider mass market.
Investor optimism about the Model 3 has pushed Tesla shares up about 67 percent this year and it has racked up a market value of $59bn, overtaking General Motors by around $7bn, and Ford by $15bn.
This difference becomes all the more stark when the companies are compared by number of cars built. In 2015, Tesla produced just 84,000 cars total while the likes of General Motors pushed more than 10m off the production line. and Ford 6.6m vehicles in 2016.
However, Musk's grand plans could see Tesla producing 500,000 cars a year in 2018.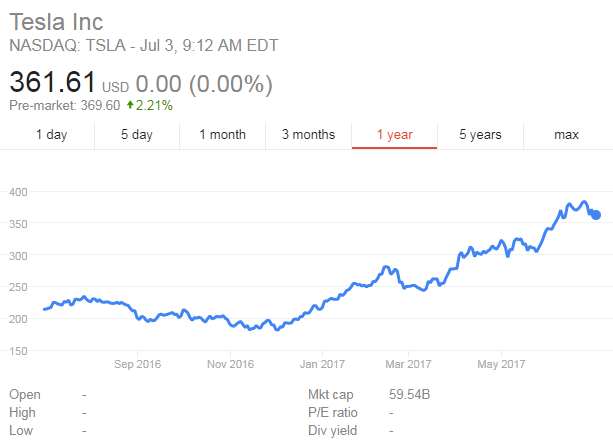 Tesla's bottom line doesn't look quite as rosy as it share price however.
The Silicon Valley based car maker lost $397m in the first quarter of this year, compared with a loss of $282m in the same period a year earlier.
The company's revenue more than doubled, however, to $2.7bn.
You can watch Musk unveiling the Model 3 here.