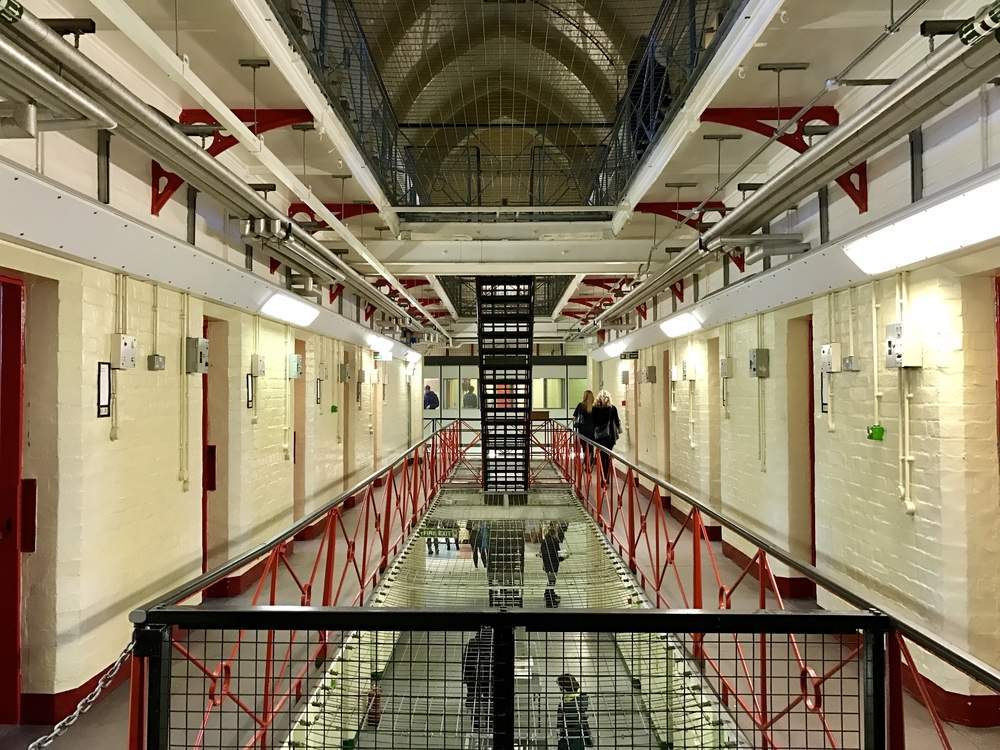 Trouble erupted in UK prison the Mount earlier this week as riot police could be seen entering the prison to restore order.
"Crisis" was how the president of Prison Governors Association Andrea Albutt described the situation in many British prisons. In an interview for the BBC, former prison governor Ian Acheson discussed the possibility of sending the army in to relieve stressed staff.
In the same week, the chief Scottish inspector of prisons called for "more creative approaches" than prison. Concerned about re-offending rates, David Strang called for a reduction in sentences under 12 months.
But are we overlooking a more simple solution; can technology provide a safer and more effective alternative to modern prisons?
Electronic tagging is popular in the US — in 2015 there were 125,000 people monitored this way. There, electronic tagging can be a parole condition to ensure release conditions are kept.
This technology could also be used to as an alternative to traditional prisons. For some people on short sentences for non-violent crimes, prison is ineffective and expensive.
GPS tracking means the location of offenders could be stored at all time. Tracking and restricting offenders' movements can provide a deterrent and combining this with community service could reduce re-offending too.
Tagging technology uses satellites to locate the position of the tag, and stream it to authorities. It is often used for people under house arrest.
The applications for this are endless.
We could stop offenders meeting with the people the crime involved — victims or other convicts.
We could restrict access to places likely to cause re-offending. And we could identify behaviour which might indicate someone is about to try to escape.
Of course these applications require enforcement.
So alongside the tech, we need staff to encourage people to stick with their sentencing terms. Although if people do try to escape, having their GPS location means recapturing them shouldn't be too tricky…
In the US, the technology has gone further.
New tagging systems can monitor offenders' alcohol levels. People with alcohol problems particularly struggle in prison so making sure people get help could make tagging a good alternative to prison.
However, due to political concerns about being seen as soft on crime, technical difficulties in the past, and the immediate costs of this sort of scheme means we're unlikely to see it implemented any time soon.