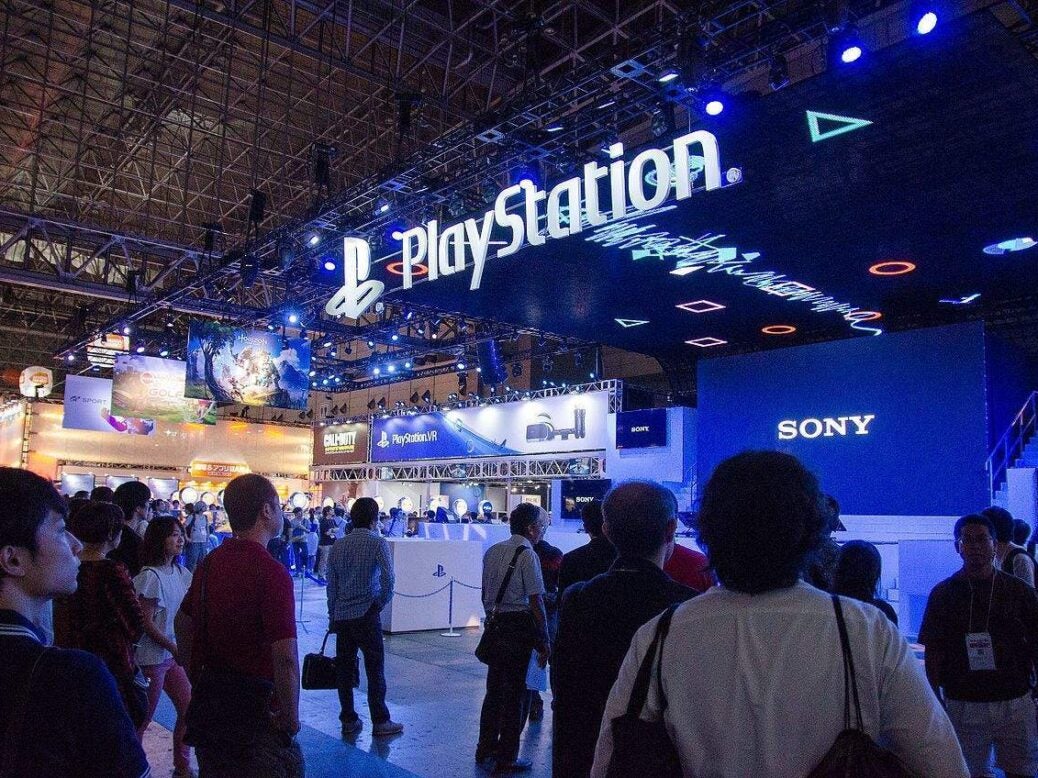 PlayStation kicked off the Tokyo Game Show 2017 with a live-streamed press conference, complete with new games and updates.
This year's Tokyo Game Show is the 22nd annual event, which brings the gaming industry together to showcase the latest video games, hardware and accessories.
Japanese gaming takes centre stage at TGS. However, there are a host of big names setting up stall in the capital this month.
Last year's show saw 271,224 people turn out for the trade show, up from 268,446 the year before. With the number of exhibitors growing this year, attendance figures are expected to climb once again, with 2017 being the biggest TGS yet.
Tokyo Game Show 2017: When and where?
Sony's press conference was scheduled somewhat early. The Tokyo Game Show 2017 won't officially open its doors until Thursday September 21.
However, on Thursday and Friday, only those with a Business Day ticket will be permitted to enter the event. In order to qualify for a Business Day ticket, you must either work in the game industry or the media.
The event will open to the public this weekend, on Saturday September 23 and Sunday September 24.
The doors will open at 10:00 JST and close at 17:00 JST on all four days.
The Tokyo Game Show will be held at the Makuhari Messe convention centre once again this year. The venue can be easily accessed by train or car, with detailed instructions available on the Makuhari Messe website.
Who will be exhibiting at the Tokyo Game Show 2017?
There will be a total of 332 exhibitors showcasing their latest creations at the trade show. Among them will be some of the biggest players in the gaming industry.
Out of the three big gaming companies, Microsoft, Nintendo and Sony, only the latter will be in attendance.
However, top video game publishers and developers such as Konami, SEGA, Capcom, Bandai Namco and Square Enix will have plenty to offer.
Other tech companies, such as PayPal, Twitch, Dell and HP, will also have stalls set up.
What has been announced so far?
The Sony press conference is the only Tokyo Game Show 2017 event to have taken place so far, but it certainly had a lot to offer.
While many of the PlayStation trailers played were the same content that had been showed at past shows, such as E3, Gamescom and PAX, Sony also teased a number of new games.
The biggest announcement was Left Alive, a new survival shooter title by Square Enix, famed for producing the Final Fantasy franchise.
There were also a host of exciting reveals for PlayStation VR owners. Japan Studio VR Music Festival, cat collecting simulator Neko Atsume Cat Collecting Sim and a VR version of Zone of the Enders: The 2nd Runner will be coming to virtual reality.
Likewise, the Japanese tech giants also confirmed that Capcom's Monster Hunter: World, an open-world, monster-killing role-playing game, will be released on January 26, 2018.
Watch the full press conference below:
What else is there to see at TGS 2017?
Many of the big publishers have already revealed the games that they will be previewing, confirming that there will be plenty of exciting upcoming titles to get your hands on a Tokyo Game Show 2017.
Bandai Namco will be showing off Code Vein and Dragon Ball FighterZ. Likewise, gamers can try out Metal Gear Survive and Switch title Super Bomberman R at the Konami stand.
Capcom will be showcasing Marvel vs. Capcom: Infinite, set for release this week, as well as a host of Resident Evil remakes.
Aside from game previews, there will also be a number of award ceremonies to spectate. Awards will be given out for amateur games, as well as a Games of the Year competition.
Eight eSports competitions will also be taking place over the weekend. Games include Call of Duty: infinite Warfare, Monster Hunter Double Cross, Counter-Strike Online 2 and Street Fighter V.
Offering a little of something for all types of gamers, Tokyo Game Show is a must attend event in the gaming calendar.