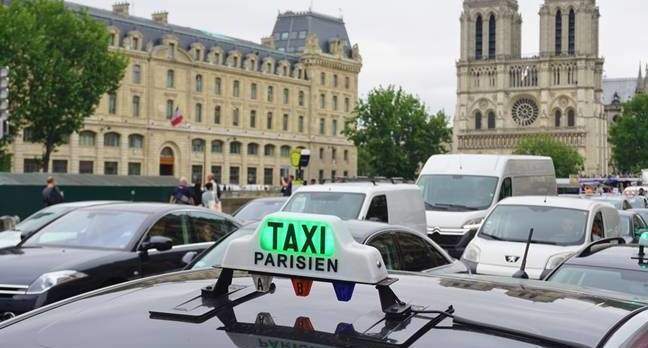 Uber could lose the right to operate in London after Transport for London's stunning decision not to renew its licence to operate at the end of last week.
Gig economy apps have revolutionised the economies around the world in recent years, often by sidestepping regulations, but now many cities across Europe are losing patience with the San Francisco up-start.
Uber is beset from all sides in Europe: threatened in London, briefly banned in Italy, Denmark and many large German cities.
Meanwhile, the company is frequently subject to lawsuits brought by employees, who want an employment contract. It seems like almost everyone has some problem with the tech startup (except its users).
Verdict takes a look at the future of Uber in France
Uber has had its fair share of difficulties in France. In June 2015, taxi drivers staged violent protests in Paris in opposition of Uber's attempts to expand their UberPop service, which was and remains illegal in the country.
UberPop made it possible for anyone to become a driver without a professional chauffeur license.
In January 2016, Uber was ordered to pay out €1.2m to France's National Union of Taxis for breaking a law which states that drivers must return to their bases between rides.
In May 2016, Uber came face to face with legal challenges from France's social security agency, who insisted that the tech company had avoided paying millions of euros of employee-related charges because their drivers were not registered as employees.
One month later, a French court found Uber and two of its executives guilty of misleading commercial practices and complicity in the illegal exercise of the taxi profession.
This related to the charges against their UberPop service, which was banned in 2015 shortly after the violent protests.
The two executives Thibaud Simphal and Pierre-Dimitri Gore-Coty were fined €20,000 and €30,000 respectively and the company received fines of €800,000.
Most recently, in July 2017 a European legal case revealed that Uber may have to begin abiding by the tough rules governing taxi services, which they have previously managed to avoid by claiming they operate solely as a tech company connecting passengers and drivers.
Don't forget, Macron ❤️'s tech
Despite all this the future for Uber in France looks pretty bright.
French president Emmanuel Macron has said he wants France to be "a nation that thinks and moves like a start-up".
Some French politicians have for years been trying to revitalise the nations taxi industry, which is "notoriously cartelised". And governments had continuously failed, until the arrival of Uber.
This does not, however, mean that it won't be a bumpy ride.
Many view the country's taxi system as a symptom of the way France is run – extremely heavily regulated.
All this red tape may act as a safety net for Uber France, though, preventing the kind of misconduct seen in other countries across Europe.
Meanwhile, France is divided between those who see regulation as a protective force, and those who believe it's smothering business and innovation.
A French national wrote a letter to the FT in response to an article claiming that the gig economy does nothing for demand, saying:
That might be true in a liberal economy free of constraint, but if you take a country paralysed by red tape and many "numerous clauses" constraints (say France), then the gig economy is really creating many more new jobs than it is actually destroying. Merci Uber.
This sentiment is echoed around the country especially by young people, some of whom were previously in jail, or unemployed, who praise Uber for providing them with a stable job, a source of income and a way out of the city suburbs.
With Macron in charge it doesn't seem likely France will be saying au revoir to Uber any time soon.