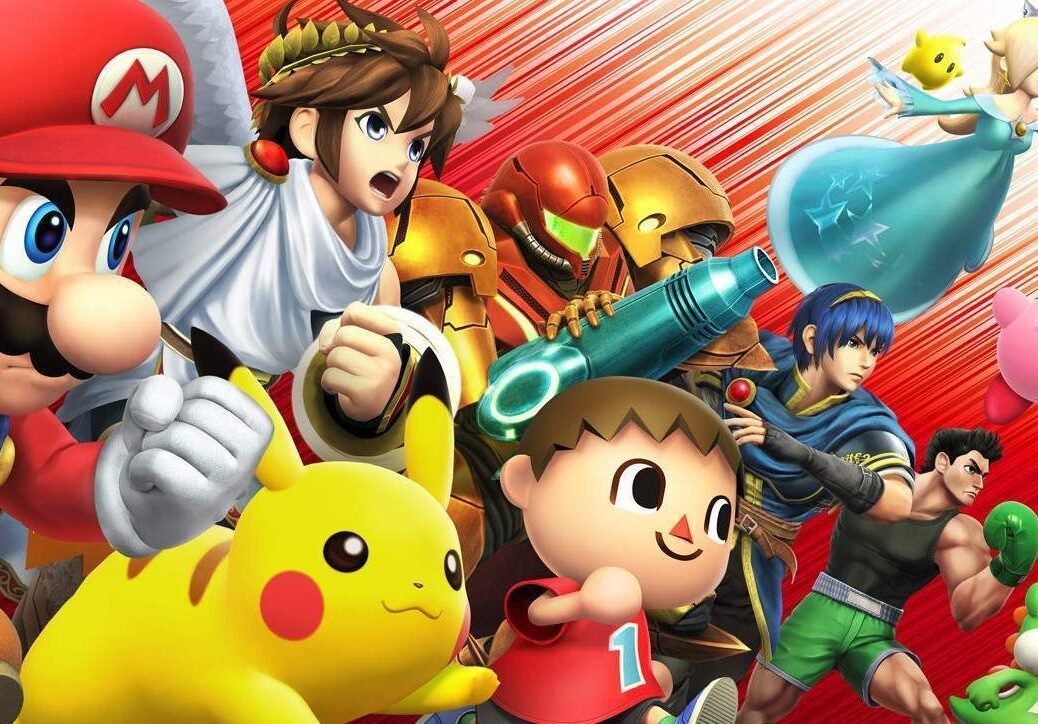 The Nintendo Switch has had an incredible year and Nintendo shares are riding higher than they have in almost ten years.
After its release in March 2016, the handheld-console hybrid has sold over 14.86m units. In doing so, it beat the sales targets of its predecessor, the Wii U which, since its release in 2012, sold a paltry 13.56m units.
Of course, any video-game console is only as successful as its games. Super Mario Odyssey is the Switch's best-selling game, shifting 9.07m copies worldwide.
Other successes included Mario Kart 8 Deluxe (7.33m copies) and Legend Of Zelda: Breath Of The Wild (6.7m copies).
Arguably, Nintendo Switch's success is built on the back of those three franchises. To have brand new entries in the Zelda and Mario series both released in a console's first nine months is a rarity for Nintendo.
To have those two alone would be a recipe for success, but they were backed up by strong outings from other Nintendo franchises including Splatoon, Mario Kart, and Xenoblade too.
If the success of Nintendo as a whole can be boiled down to one thing, it's original franchises.
Neither Sony's PlayStation nor Microsoft's Xbox have nearly the same amount of recognisable intellectual properties as Nintendo.
And Nintendo does leverage those properties to achieve major results. In April 2017, Nintendo announced a sales target of 6m units for their 3DS console and 40m game sales.
Considering the console was six years into its life-span with only a handful of major games due for release, fans were confused as to how that might happen. Just months later, Nintendo announced the release of Pokémon Ultra Sun and Ultra Moon whose sales allowed them to easily hit their target.
The power of franchises like Pokémon to Nintendo's business cannot be underestimated.
But which of Nintendo's franchises are the most powerful? Verdict crunched the numbers to find out.
For the purposes of this, we separated the Mario series from the Mario sport series and the Mario Kart series.
Also, we used the available sales data which, in some cases, relies on estimates from VGChartz, a game sales platform which has occasionally attracted criticism for its sales data calculations.
Still, the data found below is as accurate as it can be. It also does not, for the most part, include direct download sales as Nintendo does not usually release this information.
1. Mario
It's no surprise that Nintendo's mascot is also its bigger selling. Altogether, Mario has appeared in over 200 video-games. However, it's the main series Mario games that are the best selling.
From Super Mario Bros to Super Mario Odyssey the much-beloved former plumber is still selling big numbers for Nintendo.
For the purposes of these numbers, we've counted only the 32 main Mario games, both 2D and 3D adventures. Mario's star power will only increase with the newly announced film starring the character from Illumination Entertainment, the studio behind Despicable Me.
Number of games: 32
Total copies sold: 333.49m
Best-selling game: Super Mario Bros — 40.24m
2. Pokémon main series:
A bit of an iffy one since technically Pokémon isn't a Nintendo franchise.
The series, which began in 1996, is actually owned by The Pokémon Company International. However, that company is a joint venture by game studio, Game Freak, Nintendo, and Creatures Inc.
In short, Pokémon will only ever appear on Nintendo products and licensed devices, so it's basically a Nintendo property. Arguably, Pokémon is also Nintendo's largest franchise overall, encompassing video-games, movies, an anime series, a card game, and various other paraphernalia.
A live-action Detective Pikachu movie currently filming in London may spell even more mainstream success for the franchise.
Number of games: 29 (Most Pokémon games come as pairs with minor differences between the two versions, so the number of wholly new entries in the franchise is 16.)
Total copies sold: 221.66m
Best-selling game: Pokémon Red And Blue Versions –– 31.38m
3. Mario Kart
Racing games are always big sellers, so it should be no surprise that Nintendo's idea of putting their beloved mascot behind the wheel has gone down a treat with gamers.
The future seems bright for Mario Kart, especially after a port of an older game has already become one of the top-sellers on Switch.
A recent VR demo of the series also shows the potential of future games in the series. It's no surprise that Nintendo just announced Mario Kart Tour, a new mobile entry to the series.
Number of games: nine
Total copies sold: 124.53m
Best-selling game: Mario Kart Wii –– 37.02m
4. The Legend Of Zelda
Nintendo's fourth most biggest-selling franchise is also probably its most critically-acclaimed. Both 1998's Ocarina Of Time and 2017's Breath Of The Wild have been widely dubbed the greatest video-game ever made.
The series is one of Nintendo's oldest and yet Breath Of The Wild proved it still has plenty of fresh ideas.
Perhaps a second entry could come to the Switch in time. After all, Breath Of The Wild which launched with the Switch was technically a Wii U port.
Either way, when Nintendo is lining up a Zelda game, it's usually a strong indication of good sales.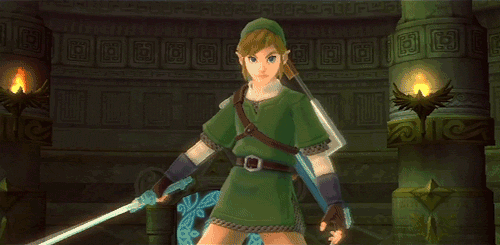 Number of games: 18 (plus 10 spin-offs/re-releases)
Total copies sold: 94.73m
Best-selling game: The Legend Of Zelda: Twilight Princess — 8.58m
5. Donkey Kong
It's somewhat unusual that in Mario's debut, he wasn't actually the title character.
That honour was given to the villain; a princess-kidnapping ape. Donkey Kong was allegedly named due to a translation error when Japanese designers believed donkey was a Western term for stubborn, as in stubborn as an ass, and kong was a Westernism for ape.
Over the years, Donkey Kong has become a hero in his own right, and a revolutionary one at that.
The Nintendo Gamecube game Donkey Konga was the first game to be played entirely with a set of bongo drums. There's still plenty of love for the ape too by the looks of recent sales!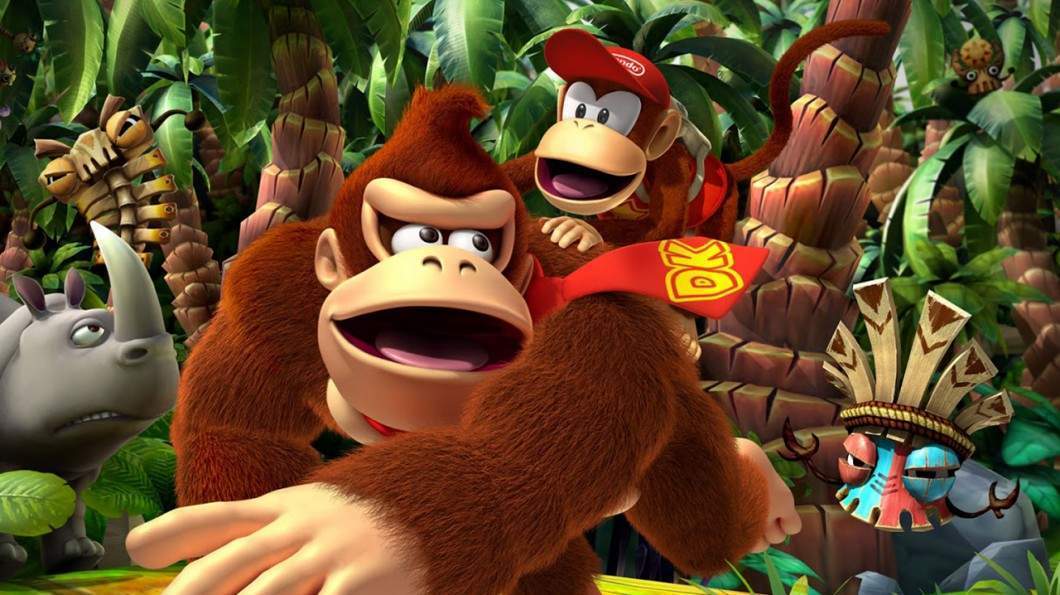 Number of games: 26
Total copies sold: 71.42m
Best-selling game: Donkey Kong Country — 13.31m
6. Pokémon spin-off games
Unsurprisingly, the Pokémon franchise has generated a tonne of spin-off games over the years.
These have come in the form of storage applications which connect to the maintain games to allow players to catch more virtual creatures, dungeon-crawlers, and even a racing game.
We haven't included the figures for Pokémon Go here as it's not technically a Nintendo-published game. However, that mobile version renewed interested in the franchise with 720m downloads worldwide as of the end of 2017.
Number of games: 23
Total copies sold: 53.29m
Best-selling game: Pokémon Stadium – 5.46m
7. Mario Sports:
Another big video-gaming genre sports games. So it should come as no surprise that Nintendo wanted to get a piece of the action. Sticking Mario into the mix was a stroke of genius though.
However, the real success for Mario Sports games was uniting the plumber and his ancestral enemy, Sega's Sonic The Hedgehog for the Mario And Sonic series. These mini-game collections have become a staple of each and every Olympic games since 2010.
However, it looks like that series may have wrapped up as there's been no development of a Mario And Sonic game for the PyeongChang 2018 winter Olympic games.
Number of games: 18
Total copies sold: 45.73m
Best-selling game: Mario And Sonic At The Olympic Games — 13.06m
8. Mario Party
If Nintendo is good at anything it's getting people together and encouraging them to play video-games.
The apotheosis of this vision is the Mario Party series which still sells huge numbers. With the Nintendo Switch's portability and two built-in controllers, any new game seems like a guaranteed winner.
Number of games: 15
Total copies sold: 41.85m
Best-selling game: Mario Party DS –– 9.31m
9. Super Smash Bros
As the interest in eSports starts to heat up, Nintendo's foray into the genre will surely have a bright future. This fighting game mashes up classic genre tropes with characters from across Nintendo's history.
There's plenty to enjoy, and these games are also a real celebration of Nintendo's history. Like with the Mario Party series, the Switch seems almost tailor-made to ensure big sales for a future entry on the console.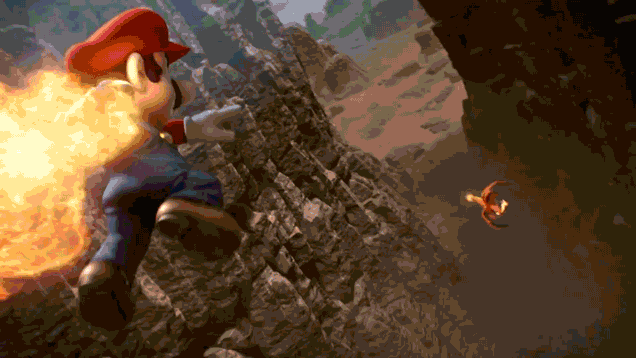 Number of games: five
Total copies sold: 40.69
Best-selling game: Super Smash Bros. Brawl –– 13.25m
10. Kirby
Despite Nintendo's family-friendly image, there's one kid-friendly series that stands above all the rest. Kirby is a joyful pink blob who lives in a place called Dreamland and travels about on flying stars.
The delightful creature may not win the sales numbers of Nintendo's top-tier characters, but he's seriously popular in Japan and has a dedicated worldwide fanbase.
Number of games: 22 (plus 3 re-releases)
Total copies sold: 35.34m
Best-selling game: Kirby's Dream Land — 5.13m
11. Brain Age
A series which hasn't really aged well. Brain training as a concept was all the rage in the late 2000s, but as more studies questioned the use of it, sales began to dip too.
Still, the first entry in the series Dr Kawashima's Brain Training was a huge success by anyone's standards, with everyone and their grandmother playing it.
Perhaps in future years a renaissance will occur, but for the time being this franchise probably needs a rest.
Number of games: three
Total copies sold: 34.16m
Best-selling game: Dr Kawashima's Brain Training — 19.01m
12. Animal Crossing:
Definitely a cult hit for Nintendo, the Animal Crossing series sees players creating a cute avatar and moving to a town populated by friendly animals. There are no rules, missions, or objectives. Players can catch fish, talk to their neighbours, grow plants, design clothing, and decorate their houses.
The whole thing might sound mind-numbingly dull, but the series has a massive dedicated following.
The 3DS outing has sold almost as many as its DS predecessor — no small feature considering the install base of the former system is about 3/4 that of the latter.
Number of games: six
Total copies sold: 32.76m
Best-selling game: Animal Crossing: Wild World –– 11.75m
13. Nintendogs
Like Brain Training, Nintendogs was a series very much of its time. As Nintendo launched their kid-friendly Nintendo DS console, Nintendogs was the perfect accompaniment.
Released in multiple separate versions representing the most popular dogs in their respective regions, Nintendogs was a recipe for success.
However, as more and more virtual pet simulators flooded the market, the follow-up Nintendogs + Cats failed to have the same impact. Still, the engagement on a recent tweet from media personality Paris Hilton proved that there's definitely still interest in the series. Perhaps a mobile version could be incoming…
We need to get Nintendo Dogs as an app on the App Store! pic.twitter.com/nDmNrDVjFe

— ParisHilton.eth (@ParisHilton) January 6, 2018
Number of games: two (sold as 7 different versions)
Total copies sold: 28.78m
Best-selling game: Nintendogs –– 24.68m
14. Yoshi
What began as a Mario spin-off took on a life of its own as Yoshi found his own fans outside of the Mario bubble. The Yoshi games have become a proving-ground for Nintendo to try out some of their wackier, more unusual ideas.
For example, the latest Yoshi game, coming to Switch in 2018, has a cardboard aesthetic, as if everything has been hand-constructed. No doubt Yoshi could also be the perfect way for Nintendo to launch their new 'Labo' construction toys.
Number of games: nine
Total copies sold: 23.82m
Best-selling game: Super Mario World 2: Yoshi's Island — 4.12m
15. Metroid:
One of the few Nintendo series that is more popular in the West than in Japan.
Unfortunately, Metroid has always struggled to find the right way to market itself. It's often seen as too childish for hardcore gamers, and too mature for casual and younger players.
Still, the games are critically adored and have a dedicated fanbase. If Nintendo can find the right way to market the upcoming Metroid Prime 4 for Switch, then it could be onto a winner.
Number of games: 13
Total copies sold: >17.2m
Best-selling game: Metroid Prime –– 2.78m
16. Star Fox
Another series which suffers from a similar problem to Metroid. It's a sci-fi space-action game which should be a real recipe for success in the West. Unfortunately, it's main characters are anthropomorphic animals giving the series a veneer of childishness.
The most recent entry to the series, Star Fox Zero was met with middle reviews and poor sales, so it seems unlikely Nintendo will pick up Star Fox again for a while. Still, the franchise has a selection of dedicated and vocal fanbase, so who knows?
Number of games: seven
Total copies sold: 11.39m
Best-selling game: Star Fox 64 –– 3.91m
17. Fire Emblem
While it may not be a big seller like Mario, the Fire Emblem series has been going from strength to strength in recent years.
Strong outings on 3DS have re-engaged fans of the series, and the unlikely mobile game, Fire Emblem Warriors has become a cult hit on both Android and iOS.
Turn-based strategy is never going to be a huge seller like Mario's outings, but Fire Emblem is slowly growing into one of Nintendo's most beloved franchises among hardcore fans.
Number of games: 15
Total copies sold: 9.99m
Best-selling game: Fire Emblem Fates — 1.84m
18. Tomodachi
One of the weirder franchises under Nintendo's belt. This series is built entirely around the Mii characters that came with the Wii. Players put these characters into different roles and play with them in this wacky life-simulator.
The series is huge in Japan, but its recent Western outing caused controversy over the lack of a gay marriage option.
Still, that didn't stop the game selling in big numbers. As a newer franchise, there's still plenty of time for Tomodachi to grow, but it's off to a strong start.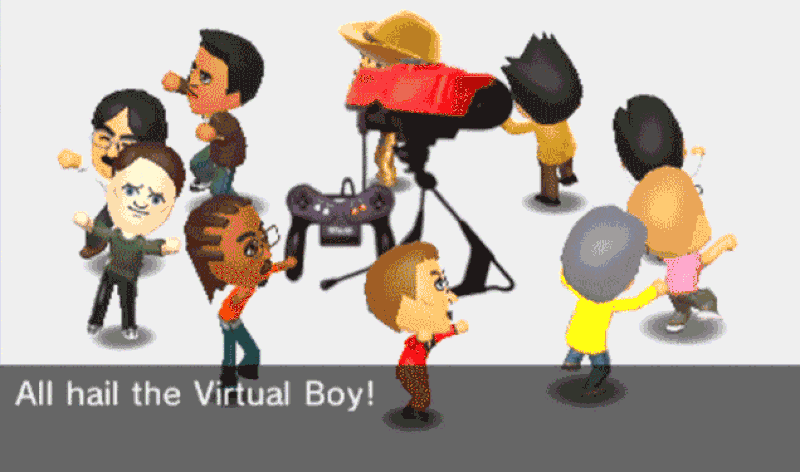 Number of games: two
Total copies sold: 9.90m
Best-selling game: Tomodachi Life — 6.14m
19. Splatoon
Another of Nintendo's newest franchises but Splatoon has all the ingredients for success. A fun, accessible online experience that has started to tap into the recent eSports craze too.
Considering Splatoon 2 is in the top 5 best-selling first-party Switch games and, for most players, will be their first introduction to the franchise, stands the series in good stead.
Number of games: two
Total copies sold: 9.82m
Best-selling game: Splatoon 2 –– 4.91m
20. Pikmin
One of Nintendo's most underrated gems. This live-action strategy series sees players harvesting anthropomorphic plants and using them to traverse an alien world, solving puzzles, beating monsters, and collecting fruit.
The games are great fun but the concept is a pretty tough-sell. Still, the franchise is a real passion project for Nintendo's creative fellow Shigeru Miyamoto, so it seems likely Nintendo will keep putting resources behind it.
The multi-player element of the Wii U version was brilliant, and perhaps the previously-confirmed Pikmin 4 for Switch will capitalise on that.
Number of games: four
Total copies sold: >5m
Best-selling game: Pikmin –– 1.63m
21. Arms
The newest of Nintendo's franchises probably suffered from being released at an inopportune time. It was released just 6 weeks after Mario Kart 8 and a month before Splatoon 2.
Unfortunately, Arms couldn't really hold its own against two more established franchises.
Still, the game got good reviews at its launch and has garnered a dedicated fanbase. With that in mind, Nintendo certainly could see strong returns on this franchise going forward.
Number of games: one
Total copies sold: 1.61m
Best-selling game: Arms — 1.61m