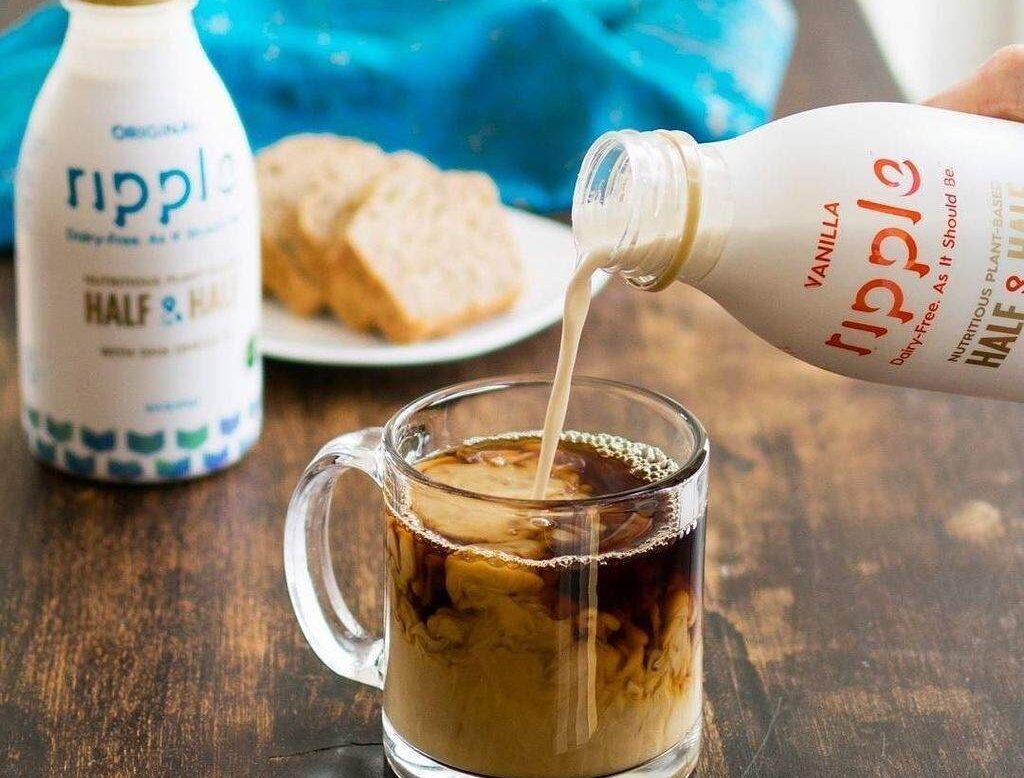 Soya milk, almond milk, cashew milk, hazelnut milk, rice milk, hemp milk and oat milk — dairy-free alternative drinks are on the rise, but the latest addition to the list is yellow split pea milk.
Ripple, the Silicon Valley-based startup behind the milk, claims that its drink has eight times more protein than almond milk and contains half the sugar found in dairy milk.
"So the current situation is that most dairy alternatives are really bad alternatives to dairy. So a glass of milk has eight grams of protein in it. Almond milk, which is the most popular non-dairy milk, only has one. Most people think that nut milks would have proteins because they're from nuts, but they don't," Ripple Foods co-founder and CEO Adam Lowry told CBS News.
Before starting Ripple, Lowry was the co-founder of the eco-focused cleaning line Method, which generated revenue of more than $100m.
In 2012, he sold it to Ecover, an environmentally-friendly Belgian company.
Neil Renninger who had helped build Amyris Biotechnologies, which uses technology to create renewable fuels, launched Ripple with Lowry in April 2016.
Since then, the company has sold 2.5m bottles of the pea milk and generated $20m in revenue.
Sustainability first
While yellow peas are inexpensive to grow and provide a creamy, smooth texture, the real appeal was how much better the production process was for the environment, according to the two founders.
"The food system represents 20 percent of the world's carbon emissions, and dairy is one-quarter of that," Renninger told Bloomberg.
"Only 14 percent of people who buy non-dairy milk are lactose intolerant. Most consumers do it to be greener. That trend is only going to get bigger," he added.
Each 48-ounce bottle of Ripple made from 100 percent post-consumer recycled material represents a saving of 3.5 pounds of carbon dioxide emissions and 925 gallons of water when compared to manufacturing dairy milk according to the company's research.
Ripple maintains that transport by cargo ships from Europe to New Jersey, then by rail to Chicago, and then by trucks from Chicago to Rock City, emits less carbon than sending almonds in trucks from California to Chicago, where Ripple insists most almond milk is processed.
Ripple's milk currently comes in five flavours including chocolate and vanilla. Sold at big supermarket chains like Whole Foods and Target for $4.99 a bottle, the original unsweetened milk is the company's best seller.
Branching out
The company has already expanded its product base to include half-and-half as well as smaller milk cartons for children.
This winter, Ripple will start selling a yellow pea-based, Greek style yogurt.
"We're playing with flavors like maple and key lime," Lowry said when asked about the yogurt range.
"The world has recognized that we need to go more plant-based. You see it in the burger world with products like the [meatless] Impossible Burger," he added.