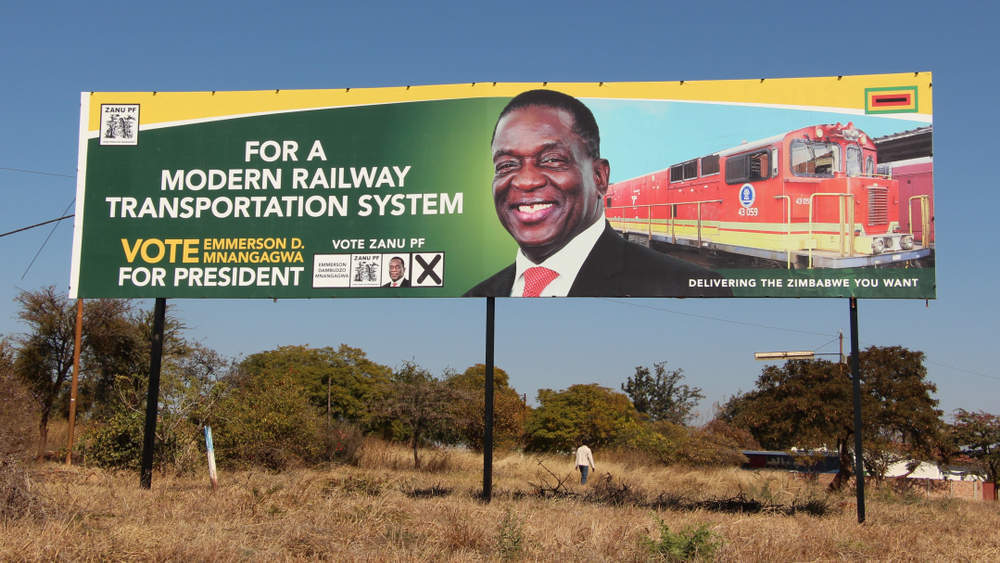 Good morning, here's your Monday morning briefing to set you up for the day ahead. Look out for these three things happening around the world today.
Zimbabwe holds first free elections
Zimbabwe will today hold what it hopes will be its first "free and fair" election following the resignation of Robert Mugabe after 37 years last year.
New president Emmerson Mnangagwa, formerly Mugabe's vice president, promised as much. However, there have been reports of intimidation and media bias towards Mnangagwa's National Union-Patriotic Front party in the lead up to the vote.
In total 23 candidates will be running. Mnangagwa is the frontrunner, along with Nelson Chamisa of the MDC Alliance.
With very little separating the two, there is a possibility that today's vote could fail to produce a clear winner. This would result in a runoff vote, to be held on 8 September.
Hunt hosts China-UK Strategic Dialogue
The United Kingdom's new foreign secretary Jeremy Hunt will today co-host the 9th annual China-UK Strategic Dialogue alongside China's foreign minister Wang Yi.
The event will see Wang and Hung exchange views on UK-China relations, as well as other international issues.
Geng Shuang, the spokesperson for China's Foreign Ministry, said:
"We believe that Hunt's visit will enhance political mutual trust and promote greater development of China-UK global comprehensive strategic partnership for the 21st century."
Hunt arrived in China yesterday on an official visit ahead of the meeting.
His visit comes days after the UK announced that it would impose tougher rules on foreign investors seeking to purchase British companies.
Malaysia releases final report on MH370
More than four years after Malaysian Airlines flight MH370 disappeared mid-flight with 239 passengers on board, the Malaysian authorities will release its final report into the case, which has baffled the numerous experts and organisations that have been searching for the missing aircraft.
Malaysia's transport minister Anthony Loke will first brief the family members of those that were on board the flight at a closed-door event, ahead of an evening press conference where the contents of the report will be made public.
The plane disappeared in the early stages of its journey from Kuala Lumpur to Beijing in March 2014 after it lost contact with air traffic control.
Searches have taken place in the waters surrounding Southeast Asia and Australia. The search was the costliest in aviation history, yet failed to produce results. The plane's location, as well as what caused its disappearance, remains a mystery.
---
Last week's highlights
Amazon vs Apple: Who will become the first trillion dollar company?
For Tesla, the ride is getting bumpy – can Elon Musk ensure its success?
Hearts Beat Loud director Brett Haley on music, diversity, and endings