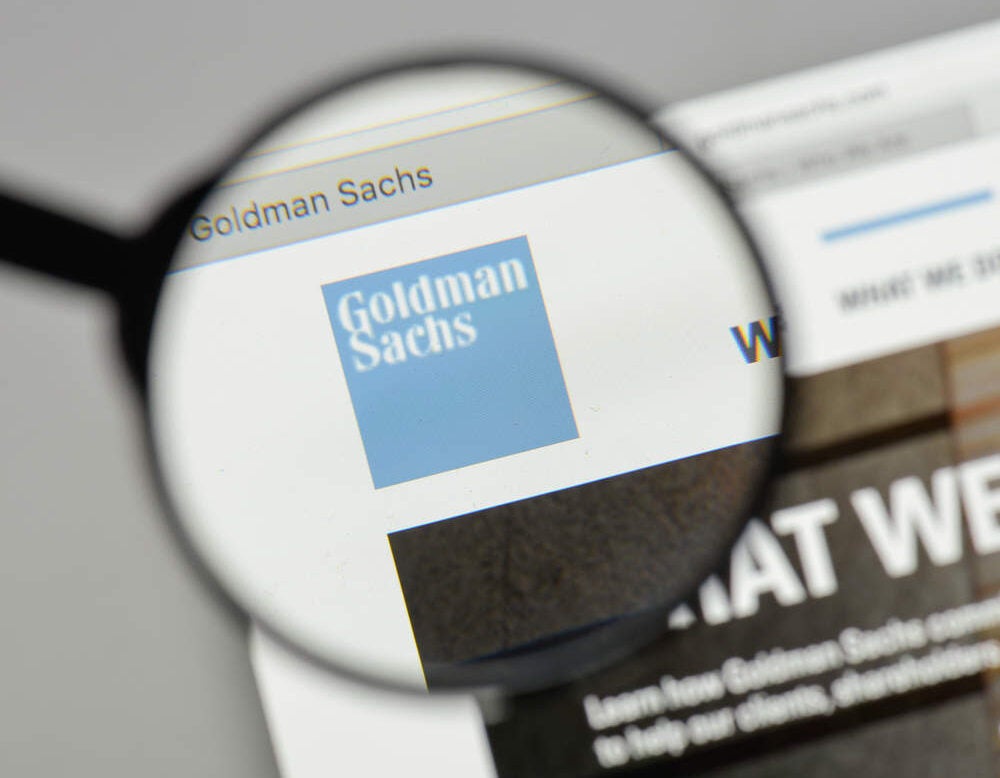 Investment bank Goldman Sachs has confirmed that David Solomon, otherwise known as DJ D-Sol, will replace departing Chief Executive Officer Lloyd Blankfein once he steps down at the end of the year.
Announcing his departure, Blankfein said:
"When I've been asked about succession in the past, it's always been hard for me to imagine leaving. When times are tougher, you can't leave. And, when times are better, you don't want to leave."
The news confirmed what many have been expecting.
Solomon seems like the natural successor to Blankfein, having served the company since 1999. But who is the man set to be put in charge of the $86bn investment bank?
Who is David Solomon?
Solomon is currently the Chief Operating Officer at Goldman Sachs, having worked his way up from a partner role since the late 1990s.
After graduating from Hamilton College in New York with a degree in political science and government, Solomon began working in the banking scene. He started out with Irving Trust, a New York City-based bank. From there he went to Drexel Burnham, both of which are now defunct.
He ended up at Bear Stearns, where he worked with a number of Goldman Sachs' high-ranking managers. This gave him the introduction that he needed to get in at the multinational investment bank.
Solomon joined the leveraged finance team as a partner. After seven years in the role, Goldman Sachs promoted him to the head role within the investment banking division.
He stepped into the co-chief operating officer role to assist Blankfein following the exit of Gary Cohn, who joined Donald Trump's White House administration. He initially shared this position with Harvey Schwartz, another frontrunner to replace Blankfein when he called time. However, Schwartz's surprise exit earlier this year cleared the way for Solomon to step into the top job.
And who is DJ D-Sol?
When he isn't in the boardroom, Solomon can be found on the decks at nightclubs and festivals around the world. He's David Solomon, business professional, by day and DJ D-Sol, electronic DJ, by night.
Having spent time with music producer Sean "Diddy" Combs and played shows at party hotspots like Los Angeles, Miami and the Bahamas, Solomon isn't your average business executive.
Solomon first started producing music between five and seven years ago, he revealed on the Goldman Sachs podcast earlier this year.
"Five, seven years ago, I started really kind of taking note of club and EDM (electronic dance music) music and what was happening with all the electronic music. I said, you know, I like some of this music, and started playing around with it," Solomon said.
The EDM DJ released his first single last month and currently receives over 4250,000 monthly plays on streaming platform Spotify.
What does this mean for Goldman Sachs?
Probably very little. Blankfein is leaving with Goldman Sachs in very good shape. The company recently reported increased profits of 40%, totalling $$2.57bn, in quarter two of 2018.
When the Wall Street Journal reported that Blankfein would probably step down at the end of the year back in March, there was very little reaction from the market. This suggests that there is little fear that the company will suffer without their long-serving CEO. It also provides a good indication of what to expect when the change over happens.
Management have handled the transition with time and care and there is a suitable replacement in Solomon ready and waiting to step in to the role.
Read more: When investments bite back: Goldman Sachs and the €37.3m cartel liability lesson