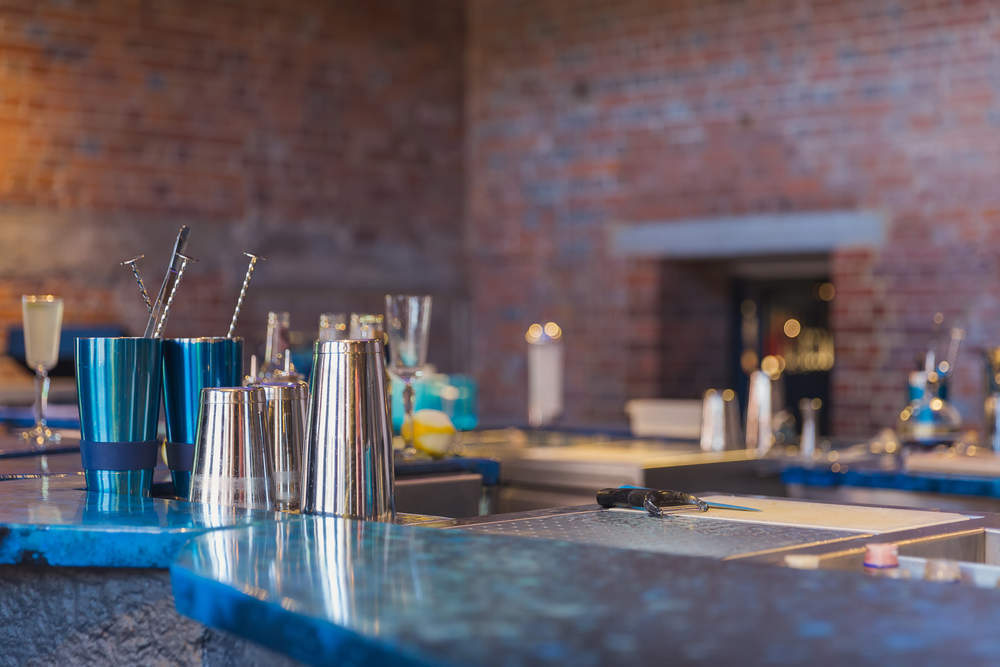 As gin becomes more ubiquitous, distillers are having to find new ways to entice customers. When everyone is making gin, you've got to find new ways of standing out.
This had led to various distilleries throwing their doors open to the public for tours and gin experiences. Meanwhile, savvy businesses have sprung up to profit on the gin craze too.
There's no denying that we're living through a serious gin craze.
Certainly things aren't quite as bad as the first gin craze back in the 18th Century, but the gin interest is intense.
In the past few months alone we've seen a sell-out range of pink gins at Aldi, mulled gin, turkey gin, gin dinners, and even the huge success of luxury tonic piggybacking on the recent gin boom.
If you're a gin-lover London is, of course, the place to go. As we explored in Verdict's gin documentary (which you can check out at the bottom of this post) gin is a quintessentially English drink.
It has become so popular that the world's finest gins boast of being London Dry. As a result, plenty of the world's best gin experiences are located in London.
These are London's best gin experiences
Distillery tours
Pretty much every gin brand worth its salt is offering distillery tours and gin experiences at this point. Most of the options include a bit of gin tasting, and a few of the pricier options reward gin enthusiasts with a bottle of gin to take home.
A few of the experiences even give customers the chance to make their own gin. It's definitely worth checking to see which extras these distilleries throw in.
Here are just a few of the more well-known London distillery tours:
Fifty Eight – £85.77 per person
Bimber – £25 – £250 per person
City Of London – £15 – £125 per person
Sipsmith – £25 – £85 per person
Jensen's – Price unknown. Jensen's offer distillery tours but these are by request only so prices are not given
East London Liquour Company – Price unknown
Beefeater – £12 – £40 per person
Portobello Road Gin – £60 – £120 per person
Gin hotels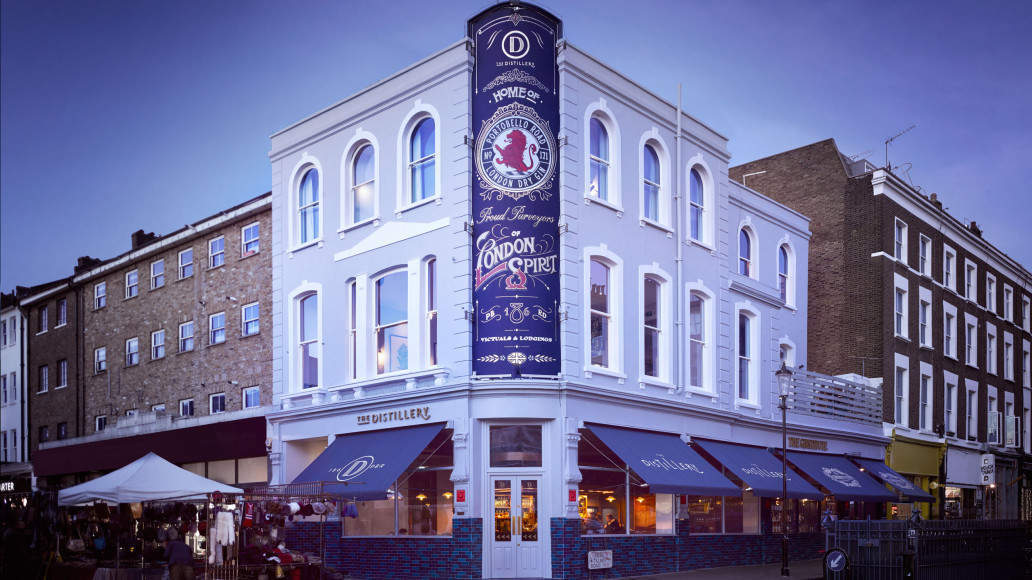 Located on top of the distillery tour, Portobello Road Gin's home, The Distillery, has much more on offer.
The venue packs two bars and a restaurant, but the most novel element is the hotel on the top floor. There are only three double bedrooms, so it really is an exclusive stay.
Obviously the bedrooms are designed to be used in conjunction with drinking at one of the Distillery's bars.
However, even if guests do not deign to do so, each room comes with a complimentary bottle of gin. The mini-bar comes fully stocked with everything guests need to make a delicious G&T.
There's fancy tonic water, fruits for garnishing, and even chocolate designed to be enjoyed with gin.
Aside from the obvious attraction of it being a gin hotel, the Distillery really is a lovely place to stay. Beds are delightfully soft and rooms are full of eccentric touches that make every stay really unique.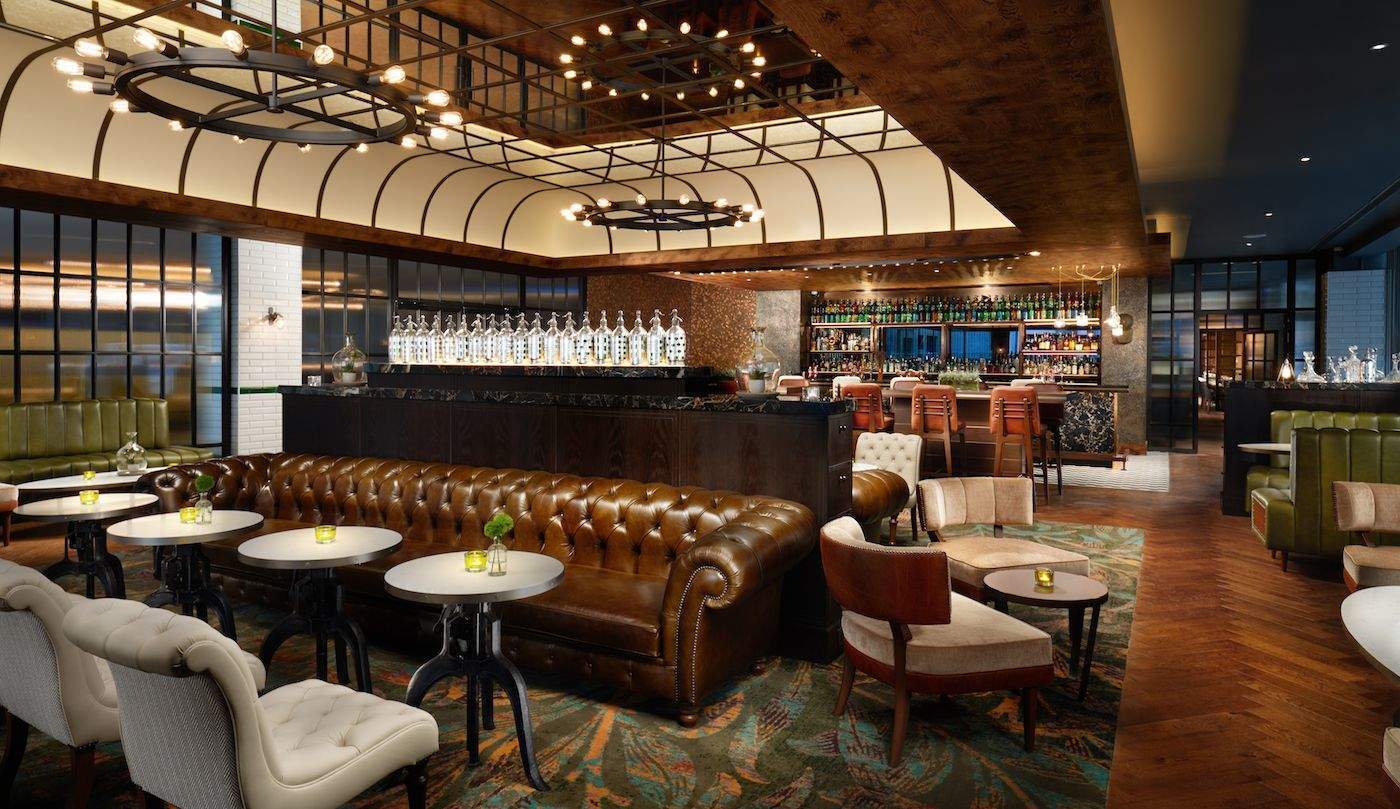 The Hilton Bankside isn't technically a gin hotel, but its bar (coincidentally also called The Distillery) is absolutely stuffed with Mother's Ruin.
The bar is truly dazzling and serves just about every gin you could imagine and more besides. Almost all of the distilleries of London are represented in this bar.
They also host gin masterclasses in the bar, so it's definitely worth visiting if you happen to be staying at the hotel.
Gin city tours
Gin Journey – £63.30 – £74.62 per person
https://www.instagram.com/p/BbEd_hLHxam/?taken-by=ginjourney
When it comes to gin adventures, few are more well-regarded than Gin Journey.
The company operate tours in various cities around the UK but with its wealth of bars and distilleries, arguably London is the best place to do it.
There are multiple tours (Bermondsey, Shoreditch, and Notting Hill were available at the time of writing). Each tour includes five samples of gin, five cocktails, in five venues across the capital.
The price also includes a guide and a chauffeured drive from bar to bar. All of the tours except the Notting Hill one also include a visit to a gin distillery.
Guests must show up to a mystery location which they are informed of the day before. When they arrive they encounter their 'gin guardian' who accompanies and educates them about gin along the way.
For walking tours, there's few better than Coutours. The company specialise in creating bespoke walking tours around London and this one is really special.
Rather than simply being a gin tour (Coutours also do one of those but its for Mastercard holders only) Ginsanity pairs the history of gin with the history of madness. What results is a walking tour around former asylums and psychiatric hospitals with a couple of stops to enjoy some gin and tonics too. Safe to say, there's not much else like this tour.
The price covers two G&Ts, and a guided walking tour which takes around two hours to complete.
Gin cruises
https://www.instagram.com/p/Bg1GDhPga6N/?taken-by=artisan_drinks
This one looks like a lot of fun for gin enthusiasts.
The boat trip will take guests on a voyage down London's canals. Things start at Little Venice and travel down the canal into Camden, passing London Zoo where guests might get the chance to see flamingos or African painted dogs.
On board, there's a menu of 15 award-winning gins from well-regarded craft distillers. A master mixologist is also on board to ensure all gins are properly enjoyed.
Each voyage will include a mini-masterclass and talks from guest distillers. Tickets include three G&Ts per customer, Spanish gin-themed tapas, a gin quiz, and a goodie bag to take home.
Admittedly Henley is not technically in London. Still, this cruise is down the River Thames which flows through London, so this counts, okay?
Tickets entitle bearers to a three hour journey on one of Hobbs' beautiful boats. They allow users to build a five course tasting menu of gin. Each of the gins on offer is said to be very different, allowing voyagers to see just how disparate different gins can be. Each gin will be introduced by an expert who'll give a bit of history on it, and provide tasting notes.
Guests will then learn the skills around how to create the perfect serve.
Gin bus
https://www.instagram.com/p/Bc5Mtq1nmiW/?taken-by=b8bakery
There have been plenty of gin buses that have sprung up around London. Subsequently, most of them have disappeared. However, Brigit's Bakery is still running their gin-themed afternoon tea bus tours around the British capital.
The bus tours will include cakes and treats infused with Hayman's Gin, as well as three gin cocktails.
Tours set out from Victoria coach station at 5.30pm on Friday afternoons.
Gin festival
https://www.instagram.com/p/BCC2i4Bt-kp/?tagged=ginfestivallondon
Between early April and the end of August, the UK will play host to no less than 17 gin festivals. The London festival is the final event in the programme (at the time of writing) and so presumably it will be the party to end all parties.
The festival takes place between Thursday 23 August and Sunday 26 August 2018.
There will be opportunities to try variety of gins, including exclusive gins only available at the festival. Guests will also get to experience live music, food, and a huge cocktail bar.
The festival will also feature gin masterclasses with professional gin distillers. There will also be free samples, according to the event's official description.
Gin theatre
https://www.instagram.com/p/BaD1LdHFEkn/?taken-by=theimmersiveensemble
Okay, so technically this play isn't marketed as 'gin theatre'. Still, the Immersive Ensemble's hugely popular adaption of The Great Gatsby is as close as it gets.
The entire play takes place in Gatsby's drug store, a prohibition era gin bar. Audience members are encouraged to enjoy cocktails provided by Copperhead Gin as they wander the halls of Gatsby's mansion and interacts with the actors playing characters from F. Scott Fitzgerald's jazz age classic.
The cocktails on offer are brilliant and the atmosphere takes gin lovers back to the heyday of their beloved tipple.
Gin afternoon tea
G & Tea – From £45 – £72 per person
https://www.instagram.com/p/BhUiPe5jvLw/?taken-at=884384472
Mr Foggs is a noted gin parlour located near Covent Garden. While the ground floor is a charming old-world pub, the upper floor is more like a grand Victorian gentleman's study. This upper floor is where the G & Tea afternoon tea service is hosted.
The afternoon tea sees customers enjoying a teapot filled with gin and tonic, provided by Bombay Sapphire.
As with all afternoon teas, there are sandwiches, sweet treats and choice creams on offer too.
Prices are different depending on what diners choose to drink. The lowest price is a single teapot, but the more pricey tickets include unlimited teapots. Safe to say, for gin lovers, there'll be plenty of tipsy fun to be had at this afternoon tea.
https://www.instagram.com/p/BhRm0V_lIUa/?taken-at=223331751
Located in Blades, a venue which describes itself as a private member's club without a membership, one can be assured of a glamorous afternoon tea here.
All the staples such as finger sandwiches and scones are available here, alongside artisan teas and even raspberry ripple lollipops.
However, the really exciting thing is the gin. This is an exclusive bespoke concoction which is only available at this particular venue. You can't buy it bottled, so its a rare find for gin lovers.
Some of the botanical used in the gin include Jasmine lotus, Tonka beans and lavender. Each of the gin cocktails has been paired with jam by the venue's resident jam expert Wendy Brandon.
https://www.instagram.com/p/BgoV1wfFUKs/?taken-at=2161595
This afternoon tea didn't quite make it into the 'cruises' section because the boat doesn't actually go anywhere.
Still, it looks to be an afternoon tea with some serious style regardless.
The gin on offer is Hendrick's, the very spirit which restarted the gin craze after vodka took over in the 1980s. Diners will get to enjoy a sharing cocktail with a Hendrick's gin base in addition to all the usual afternoon tea paraphernalia.
Gin documentary
Thankfully you don't have to travel all the way to London for this one. In fact, you don't even have to change tabs. Verdict's gin documentary is available right here, right now for you to watch in this very window.
In it we examine the state of gin in the 21st Century and why it's such a popular drink at the moment.
Enjoy!