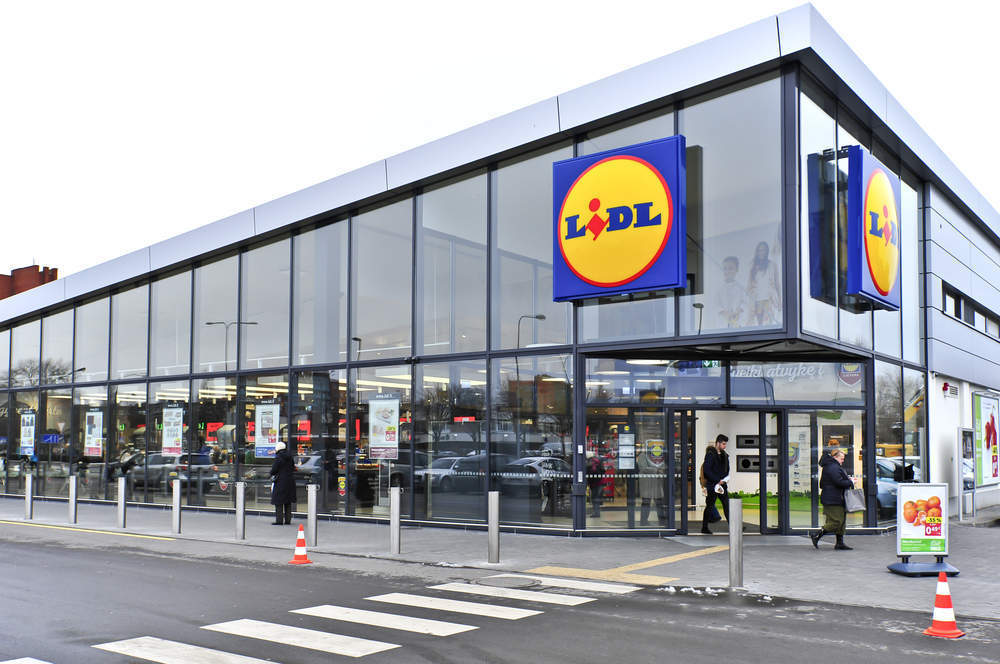 UK shoppers are ditching traditional supermarkets in favor of German discount grocers Aldi and Lidl.
In the past three months almost 63 percent of shoppers visited one of the discounters, up from 58.5 percent last year.
Their market share has increased to 12.2 percent from less than 10 percent just two years ago.
Fraser McKevitt, head of retail and consumer insight at Kantar Worldpanel said in a statement:
Collectively Aldi and Lidl now account for nearly £1 in every £8 spent in Britain's supermarkets — a decade ago this was only £1 in £25.
Lidl is the UK's fastest growing grocery chain, with its sales figures up 19.2 percent in the last three months, a record high.
Meanwhile Aldi sales rose 15.6 percent, widening its lead on the Co-op.
On average, Britons spend £4,200 on groceries in supermarkets every year, but amid rising inflation and stagnating wages, many shoppers are opting for cheaper food.
Inflation, which climbed to 2.9 percent last month, its joint highest in more than five years, has resulted in a sharp increase in food prices.
In the three months to 26 March, consumers were faced with an additional £21.31 to their average grocery shopping bill.
Tom Berry, a retail analyst at research firm GlobalData told Verdict that the budget supermarket chains have improved the quality of their produce, gaining the trust of middle class consumers.
Aldi and Lidl have invested heavily into the premiumisation of ranges, helping to widen their appeal to more affluent consumers, and encouraging people away from the big four grocers. Aldi and Lidl have now reached a stage where consumers trust that their own label products, which account for around 95 percent of all items, will be of a higher quality than what would traditionally be associated with a discounter.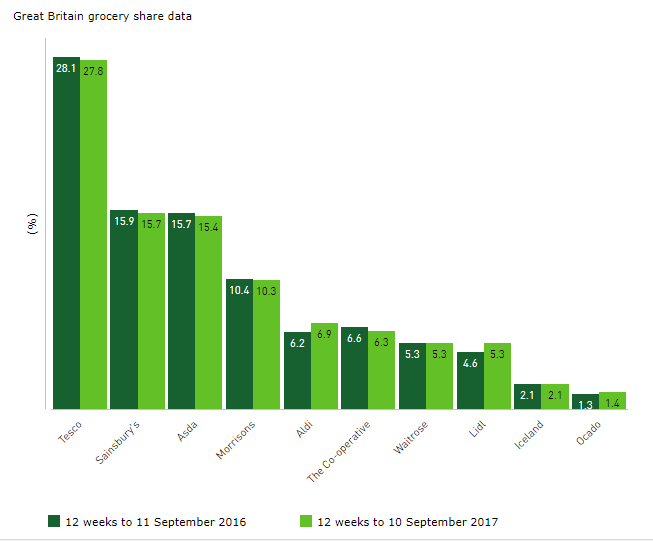 Tesco, the UK's biggest supermarket chain saw its market share fall  to 27.8 percent in the last 12 weeks.
Acquiring wholesalers
Sainsbury's market share also dropped to 15.7 percent over the same period.
Tesco and Sainsbury's larger stores have proved less popular than anticipated, with both retailers hoping acquisitions of wholesalers will help them branch into the convenience market.
Tesco is attempting to buy Booker, the biggest convenience wholesaler in the UK for £3.7bn. The deal is subject to approval from the Competition and Markets Authority (CMA).
The Co-operative Group and Sainsbury's have both made bids for Nisa, which supplies 2,500 smaller stores across the UK.