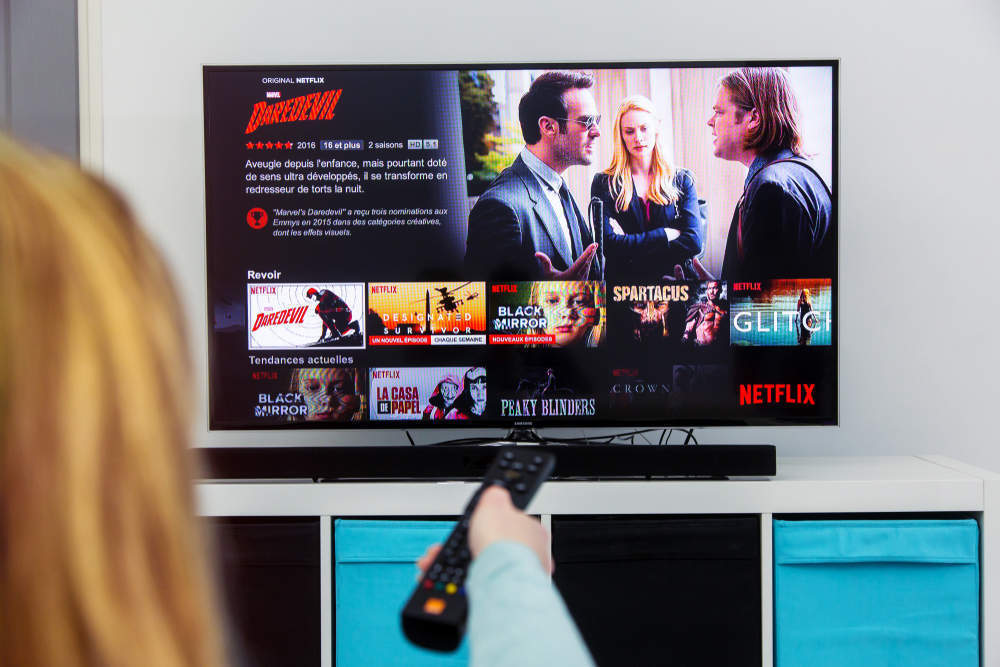 Since its inception, Netflix has been a standalone service. However, all that could be about to change thanks to a new partnership with European satellite TV service, Sky.
In the past, Netflix has always been a fiercely protective company which doesn't license its original content to other providers. It barely even releases that content on home media.
However, the new partnership will see Netflix integrated into some subscription packages on its Ultra HD Sky Q service.
While Sky Q customers can already get Netflix through their set top box, they must buy a separate subscription for the service. This new deal would combine the Netflix and Sky Q subscription costs into one bill.
As part of the deal, Netflix programmes will be promoted alongside Sky's offerings. This means we could see Stranger Things placed right beside Game Of Thrones.
What have Sky and Netflix's bosses said about the deal?
Jeremy Darroch, Sky's chief executive said in a statement about the deal:
"The exciting new features coming to Sky Q will enable Sky customers to access even more of the best entertainment delivered over the best product platform.

"By placing Sky and Netflix content side-by-side, along with programmes from the likes of HBO, Showtime, Fox and Disney, we are making the entertainment experience even easier and simpler for our customers.

"Our recent announcements mean we will extend our leadership in delivering customers the best viewing and user experience in Europe."
Netflix CEO Reed Hastings said:
"With this innovative new partnership and Netflix's stellar line up of original content from across the world, Sky's customers will be able to seamlessly access and enjoy all the best entertainment in one place."
Why it matters:
Having Netflix content easily accessible through Sky Q adds another string to Sky's bow.
The satellite service has already inked similar deals with BT and Spotify in an effort to bring more subscription services under its own single roof.
These deals provide an interesting reminder how exactly how Sky became a major force in European television in the first place: by putting lots of paid channels into one subscription package.
These new deals look like Sky is hoping to pull off the same trick once again. This time with streaming services rather than television channels.
For Sky it definitely makes sense, simplifying bills for the customers and providing a wealth of new content to its devices.
In previous months, Sky has looked increasingly panicked by Netflix, launching its own original film content to do battle with its online rival. However, this new deal proves that the two companies can work together.
Of course, there's certainly some cause for concern too.
For many, the appeal of Netflix is its comparatively low price tag and vast content library.
The next logical step for deals like this new Sky partnership is exclusive Netflix content for Sky Q customers. This would force subscribers to pay more for access to Netflix content.
Certainly at the moment, Netflix is big enough to hold its own, but if when Sky is bought a huge conglomerate with deep pockets like Disney or Comcast, there's certainly a danger Netflix could get folded into its own offerings.